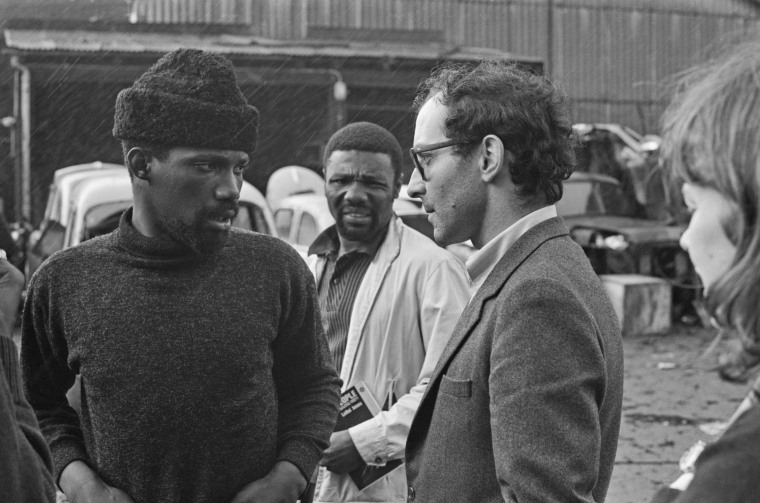 Jean-Luc Godard, the director behind French nouvelle vague classics including 1960 movie Breathless, has died. The French-Swiss filmmaker was 91. His death was announced by French newspaper Libération on Tuesday morning.
Godard began his career as an iconoclastic critic, writing reviews for the French publication Cahiers du Cinema, before moving behind the camera. Breathless, his first feature-length release, stars Jean-Paul Belmondo and Jean Seberg as a couple on the run following a murder.
His stylish direction, use of jump cuts, and disregard for conventional cinematic rules kickstarted the experimental French New Wave movement, with the director going on to release a series of influential films through the 1960s, including A Woman Is a Woman, Vivre sa vie, Contempt, 1965's Pierrot le Fou, and the sci-fi noir mash-up Alphaville. Summing up his approach to cinema, he once said, "A film consists of a beginning, a middle and an end, though not necessarily in that order."
The films Godard directed were often vehicles for his staunchly left wing political beliefs and regularly starred his romantic partners, with the director marrying first Anna Karina and then Anne Wiazemsky. In 1968 he entered the music world, directing The Rolling Stones in Sympathy for the Devil. The documentary features footage of the band recording the title song alongside scenes of Black Panthers discussing the movement. Godard remained prolific through the '70s and into the modern era, releasing final film The Image Book in 2018.
Paying tribute on Tuesday, the French president Emmanuel Macron tweeted: "We've lost a national treasure, the eye of a genius". He said Godard was a "master" of cinema – "the most iconoclastic of the Nouvelle Vague".