Aphex Twin launches Samplebrain app
The Irish-born IDM luminary developed the new "sample mashing" sound design software with English engineer Dave Griffiths.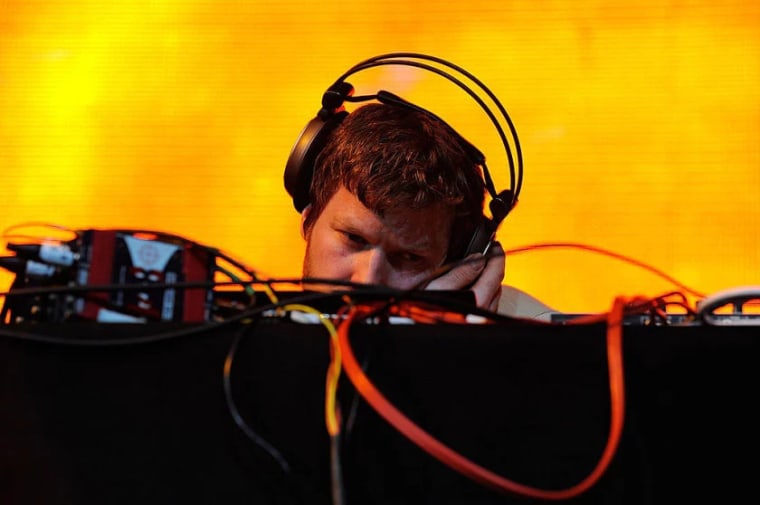 Richard David James, the Irish-born electronic music innovator better known as Aphex Twin, has launched a new app called Samplebrain in collaboration with English engineer Dave Griffiths. The program runs on proprietary "sample mashing" software the pair developed, based on the seed of an idea James had near the turn of the millennium, according to a post on the Aphex Twin blog Lanner Chronicle detailing the launch. James' label, Warp Records, also announced the news this morning in a tweet, including a GitLab link to the app itself.
"Richard mentioned an idea he had about something like a giant brain that you could feed samples to," Griffiths is quoted as saying of Samplebrain's origins in the Lanner Chronicle post. "If you gave it enough, it would be able to take all the right bits to recreate a new sound you fed it. We talked it through a bit, I remember asking that surely something like this had been done before, and he said: 'well probably, but not quite like this.' A few sketches and prototypes later we started putting entire tracks through it to see how it interpreted them using different random instruments and sounds — and we knew we were on to something."
Read Aphex Twin's full statement on the app — also quoted in the Lanner Chronicle post — below.
"This idea came about a long time ago, not sure exactly when, 2002 ish but when mp3's started to become a thing, when for the first time there were a ton of them sitting on my hard drive and the brilliant Shazam had recently launched.
Started thinking hmm all this music sitting there, maybe it can be used for something else other than just playing or dj'ing [hi Atomixmp3 & rudimentary max/msp patches]. I had originally contacted the founders of Shazam to discuss further creative uses of their genius idea but they were busy making an automatic dj program, I still think Shazam could be re-purposed for something incredible but in the meantime we have Samplebrain.
What if you could reconstruct source audio from a selection of other
mp3's/audio on your computer?
What if you could build a 303 riff from only a cappella's or bubbling mud sounds?
What if you could sing a silly tune and rebuild it from classical music files?
You can do this with Samplebrain.
We soon realised after Dave had started to get things going that with a few cheaty sliders you could actually re-make anything from just one source file, so the options are all there to play with. Since funding this project I seemed to have found very little time to explore it properly and the time has now come to let you lot have a fiddle with it to."
Richard James