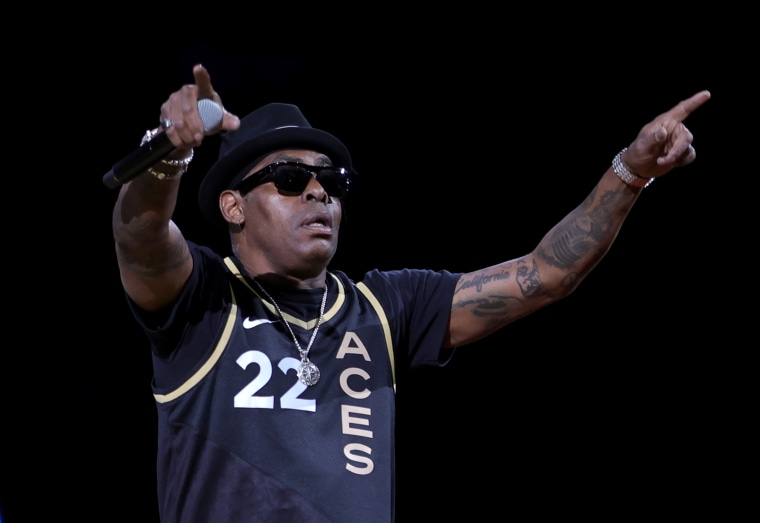 Coolio has died. TMZ first reported the news and the Compton emcee's manager, Jarez Posey, has since confirmed to multiple outlets. The FADER has reached out to Posey for independent confirmation.
Posey told TMZ that Coolio went to the bathroom at a friends house and didn't come out. The friend entered the room after the rapper didn't respond to his calls and found him unconscious on the floor, Posey said. EMTs arrived shortly thereafter and pronounced him dead on the scene around 5 p.m. Pacific Time. He was 59. No cause of death has been released.
This story is developing and will be updated as more information becomes availble.
Coolio was born Artis Leon Ivey Jr. on August 1, 1963. He grew up in Compton, California and attended Compton Community College. He recorded his first single, "Whatcha Gonna Do," in 1987 and had already established himself as a force in Los Angeles' exploding gangsta rap scene by the the time he dropped his first studio LP, It Takes a Thief, in 1994. The following year, he released what remains his most popular record, Gangsta's Paradise, anchored by its lead single and title track. The song was quickly certified triple platinum, selling three million copies within six months of its initial release. Billboard listed it as the biggest-selling single of the year.
In the following 27 years, he would go on to make six more studio albums, act in dozens of movies and TV shows, and get involved in environmental causes, becoming a spokesperson for the Asthma and Allergy Foundation of America as well as the Environmental Justice and Climate Change campaign, which tasked him and Posey with educating students at historically black colleges and universities on the causes and dangers of global warming. He recently ran for vice president of the United States of America, campaigning with adult film actress Cherie DeVile during her short-lived bid for the 2020 Democratic nomination.
He is survived by six children and an ex-wife, Josefa Salina, whom he married in 1996 and divorced in 2000.