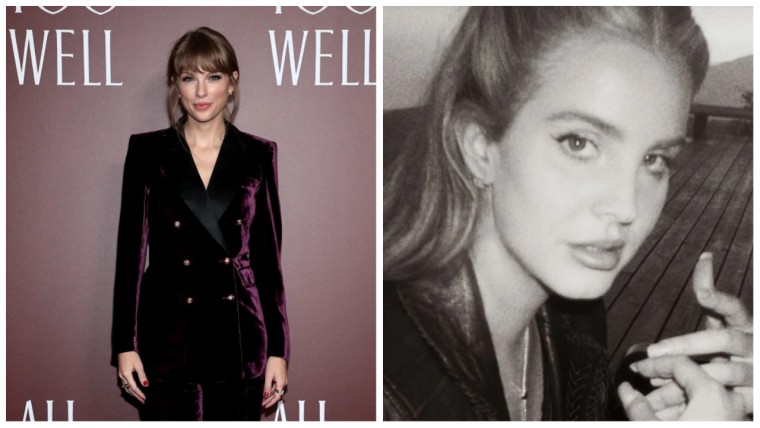 We're two weeks out from Taylor Swift's new album Midnights and she has been stoking anticipation among fans by slowly drip feeding them song titles. You'd need a degree in Swift-onomics to deduce anything much from what she has shared so far ("Maroon", "Bejeweled" are among them) but today she has confirmed a big name guest to appear on the record; Lana Del Rey.
Del Rey will be the only featured artist on Midnights, out October 21, with Swift sharing the whole album tracklist overnight. Their collaboration is titled "Snow On The Beach" and will be the fourth song on the album. The pair have never collaborated before but do share a producer in Jack Antonoff, who has again worked with Swift on her 10th album.
Though she has individually announced each song on Midnights, Swift has only explained the meaning behind two tracks thus far. Album opener "Lavender Haze" was inspired by an episode of Mad Men and harks back to the period of the hit TV series. "I looked it up because I thought it sounded cool, and it turns out that it's a common phrase used in the '50s where they would just describe being in love," she told fans. "Anti-Hero," meanwhile, is "a real guided tour throughout all the things that I tend to hate about myself."
Midnights tracklist:
"Lavender Haze"
"Maroon"
"Anti-Hero"
"Snow on the Beach" (featuring Lana Del Rey)
"You're on Your Own, Kid"
"Midnight Rain"
"Question...?"
"Vigilante Shit"
"Bejeweled"
"Labyrinth"
"Karma"
"Sweet Nothing"
"Mastermind"