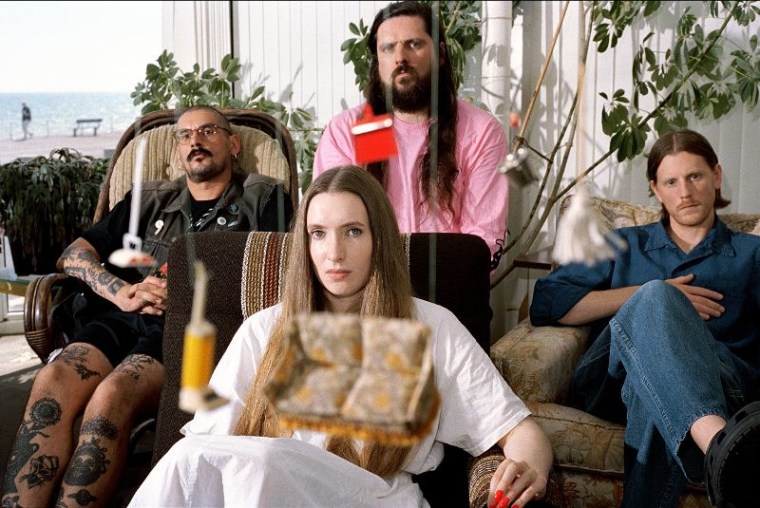 Dry Cleaning have shared "No Decent Shoes for Rain," a sombre moment from their upcoming album Stumpwork. The song comes with a video showing the band in the studio while making the new record, as well as on tour. Check it out below.
"'No Decent Shoes for Rain' is inspired by grief, grief over past relationships, grief for loved ones who have died, and all the things that come with that; loneliness, numbness, yearning, ruminating about the past," the band's Florence Shaw said in a statement.
Stumpwork, out October 21 via 4AD, was written and recorded following the death of two family members within the band. Dry Cleaning previously shared the singles "Don't Press Me" and "Gary Ashby."
To mark the release of Stumpwork, Dry Cleaning will play small London shows. The first, a homecoming gig at Peckham Audio on October 20, will be followed by a date at Kingston's Pryzm on October 25. The group will embark on a headline tour of North America in January 2023.