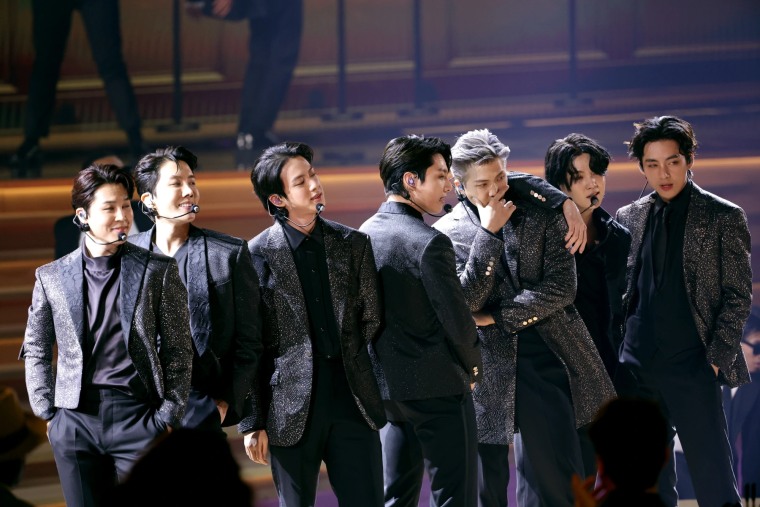 BTS's label BigHit has announced that the K-pop group's members are "taking steps" to fulfill their mandatory military service obligations in South Korea. The country has been debating whether or not the pop superstars should receive exemptions from the law, which dictates that all able-bodied men serve 18-21 months in the country's military.
"The members of BTS are currently moving forward with plans to fulfill their military service," BigHit said in an emailed statement, explaining that the group's Jin will be the first to serve once his solo album is released in October. "He will then follow the enlistment procedure of the Korean government. Other members of the group plan to carry out their military service based on their own individual plans."
The staggered enlistment and solo release schedule of BTS's members means that the group will not return until 2025. "Both the company and the members of BTS are looking forward to reconvening as a group again around 2025 following their service commitment," the statement reads.
BTS were previously denied an exemption in 2019. Last week, multiple South Korean government officials signaled their inclination not to grant exemptions to BTS to preserve the appearance of fairness. In a recent poll, 54% of South Koreans said that mandatory military service should apply to BTS.