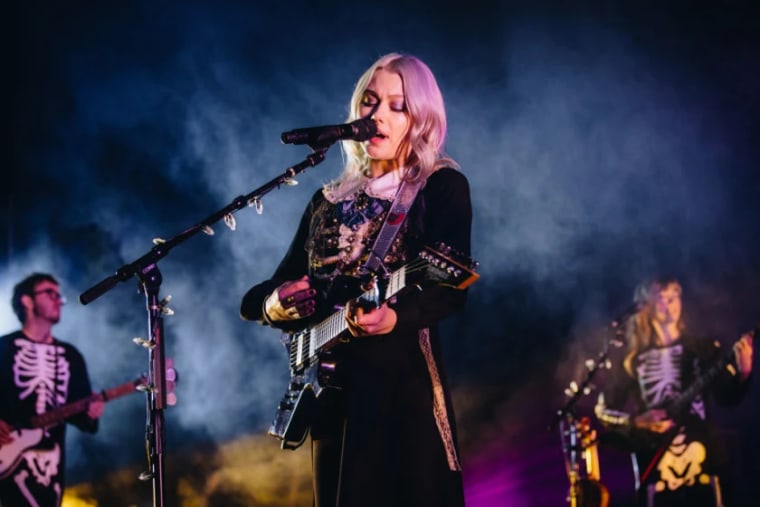 Phoebe Bridgers will join Danny Elfman as he reprises his live-to-film performances of Tim Burton's The Nightmare Before Christmas in London this December. Bridgers will sing the character Sally's parts with Elfman starring as Jack Skellington. Broadway star Ken Page will sing also return as Oogie Boogie for the shows, which are scheduled for December 9-10 at London's OVO Arena Wembley. The movie will be played in full accompanied by the BBC Concert Orchestra. Watch a teaser trailer for the performance below.
Other original voices from the 1993 movie taking to the stage include Greg Proops and Randy Crenshaw. Angie Jaree, Baraka May and Fletcher Sheridan will also be singing in Halloween Town. Plus, violinist Sandy Cameron will play Skeleton Entr'acte.
Elfman released remix album Bigger. Messier. in August and appeared on The FADER Interview podcast to discuss his solo work and iconic catalog of movie scores. Check that out below.