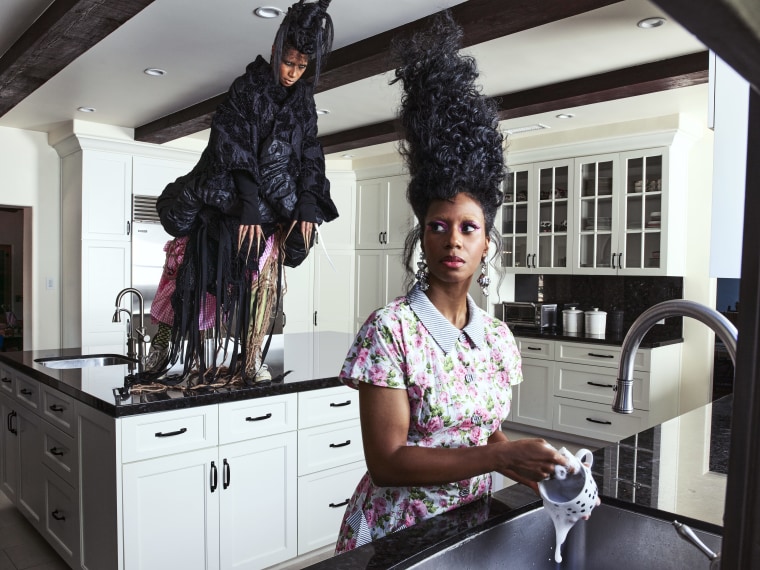 Santi White (Santigold) has announced a new podcast called Noble Champions. It's a roundtable-style series that will feature White in freeform conversation with Questlove, Bun B, Idris Elba, Saul Williams, and Yasiin Bey (fka Mos Def), among many others over the course of its first season. Episode one is due out on Halloween via Talkhouse.
According to a press release, White got the idea for the podcast — and the inspiration for its title — from a quote by the legendary Russian painter and art theorist Wassily Kandinsky, who wrote in 1910 that periods "during which art has no noble champion, during which the true spiritual food is wanting, are periods of retrogression in the spiritual world." It's fitting, then, that White's most recent album is titled Spirituals, and that, along with the podcast, she's releasing a line of "spiritual tea," also dropping on Halloween and available at her website.
In addition to the artists mentioned above (Kandinsky excluded), Noble Champions' season one guestlist includes Olivia Wilde, Angela Yee, Tunde Adebimpe, Sanford Biggers, Mary Anais Heglar, Dan Kovalik, Resmaa Menakem, and Rebecca Walker. Listen to a trailer below.