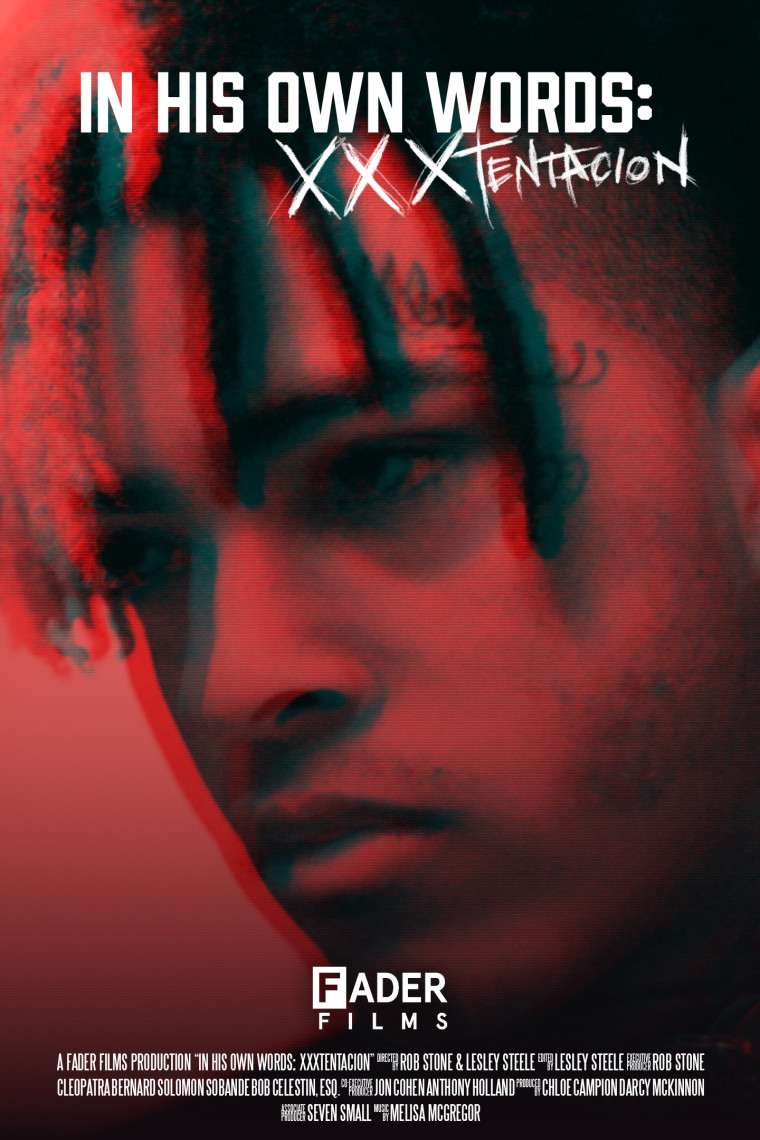 On November 22, FADER Films will release IN HIS OWN WORDS: XXXTENTACION, a brand new documentary and companion film to this year's acclaimed LOOK AT ME: XXXTENTACION. The film is co-directed by Lesley Steele and FADER co-founder Rob Stone. IN HIS OWN WORDS will be available to stream worldwide via Altavod; the same day, fans outside of the United States will be able to stream LOOK AT ME: XXXTENTACION as well as the new film for the first time.
IN HIS OWN WORDS collects previously unseen footage from an exclusive interview with XXXTentacion conducted by FADER Films in 2017. The conversation on his success, violent criminal history, and much more is interwoven with intimate moments the rapper shared with those closest to him, including his mother Cleopatra Bernard and his manager Solomon Sobande.
"Cleopatra, Solomon, and I watched the FADER-Jahseh one-on-one interview from 2017," Rob Stone said in a statement. "It was emotional, chilling, insightful, and tragic on a multitude of levels. It instantaneously brought us closer together. It feels only right to share it with his fans and the world, Jahseh in his own words."
A portion of the proceeds from the online release will be donated to the grassroots organization The National Alliance on Mental Illness, as well as other charitable organizations focusing on mental health and community wellness.