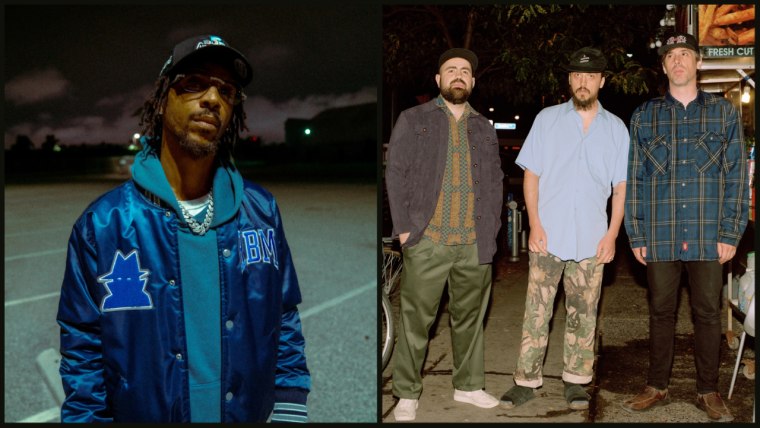 The FADER's "Songs You Need" are the tracks we can't stop playing. Check back every day for new music and follow along on our Spotify playlist.
Over the past year, Boldy James has confirmed what some of us already new: He can rap over most anything and not only blend into the beat but conquer it completely. Since November 2021, the Detroit emcee has dropped three albums — Super Tecmo Bo, Killing Nothing, and Fair Exchange No Robbery — with three different producers — The Alchemist, Real Bad Man, and Nicolas Craven — respectively. And last week, he announced his next record, Mr. Ten08 — produced exclusively by Futurewave and scheduled to arrive November 4 — with its lead single, "Flag On The Play." Today's release, however, finds him in stranger waters, collaboratively speaking.
"Naturally Conspiring" was conceived and produced by the shapeshifting, 13-piece, Max Turnbull-led collective Badge Époque Ensemble alongside the overlapping Toronto psych-rock and beatmaking duo Lammping (Mikhail Galkin and Jay Anderson, who also plays drums regularly in Badge Époque). Together, they create an instrumental that interlaces a complex choral arrangement with with polyrhythmic percussion, a roving bass line, and a tight horn section but — despite its complex structure — comes off deceptively simple and easygoing. "Ferris Bueller / Only difference is / My n***as carry rulers," Boldy raps early on, setting the tone for an ice-cold masterclass of a verse over this warm soundscape. "Sink or swim / Deep up in that water like a barracuda."
Boldy shares the beat's fertile ground of with Toronto rapper Roshin, who starts off shaky — "These rappers gaa gaa, they goo goo / They deep dive me with the goggles from Google / You don't think that I'm the caca, you cuckoo / We na na na boo boo / You blah blah, you boo hoo" — but saves face over the course of the next minute, proving himself worthy of splitting the stage with royalty.