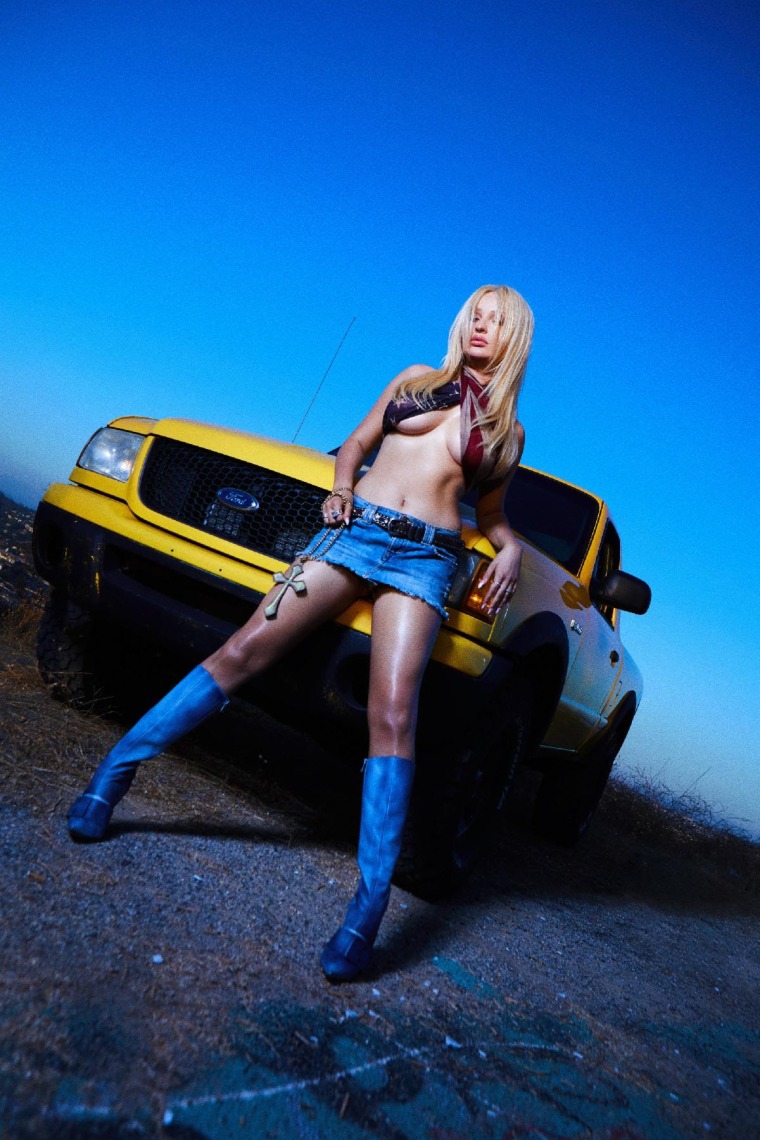 Riding high on the success of "Unholy," a September collaboration with Sam Smith that peaked at number one on the Billboard Hot 100 chart, Kim Petras has returned with more new music. "If Jesus Was a Rockstar" is another heavy dose of high-powered pop, served up along side a clever lyric video courtesy of Eli Sheppard .
The new song is half-acoustic ballad, half-party anthem, its two sides rendered with wholesome acoustic strumming and '90s throwback synths, respectively. "If Jesus was a rockstar / Living like a party everyday / And diving off the stage / If he'd give it to a popstar," Petras hypothesizes over the slow part, "Then I, I'd want to be just like him."
In Sheppard's clip, these aspirational lyrics play out as tattoos inked across a muscled, middle-aged torso. Watch it below.