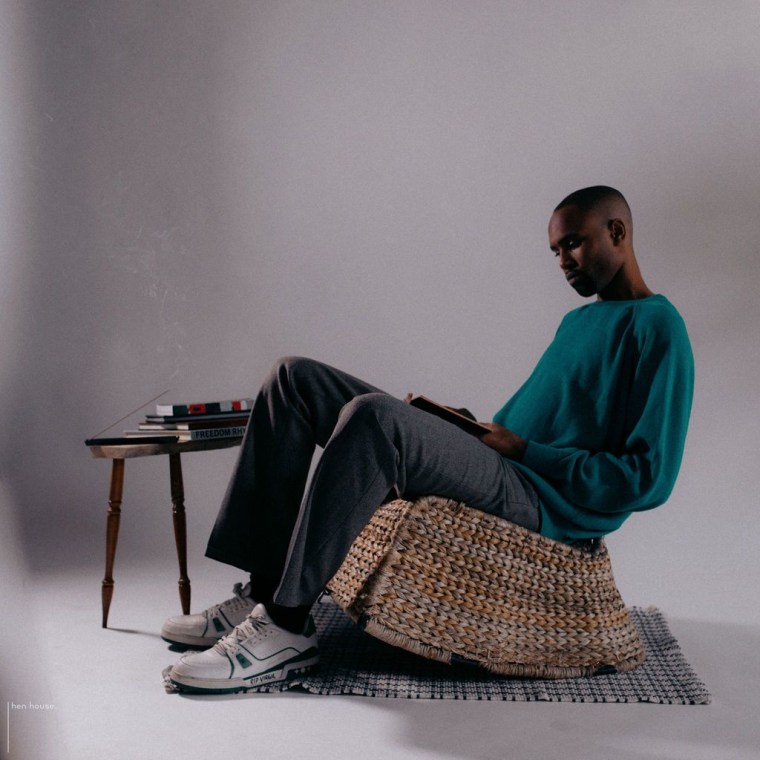 The FADER's "Songs You Need" are the tracks we can't stop playing. Check back every day for new music and follow along on our Spotify playlist.
When Topaz Jones named QUADRY as one of his favorite artists earlier this year, he knew he had to tap in. "I was genuinely terrified," QUADRY shares in a phone call with The FADER. "I was like, 'Oh my god. I'm going to have to up the ante some kind of way.'" The song they worked on together was "Cardinal," which was just repackaged with his latest EP, It Was Once My World.
KindaBllue delivers evocative production on the single, leading with chilling keys that guide QUADRY's blistering bars into the beat's gloomy percussion. "Cardinal" is half-diss track, half a lesson in perseverance. "I'm not gonna name the person right now, but this was a mentor," he confesses. "It kind of felt like he was taking credit for my whole existence [as if] he found me on the street." He pokes fun at the fact that he comes from an "obscure" place, starting his verse with "Twiddle my thumbs / I'm ignant / Should've left me where you found me huh."
Topaz Jones adds his experiences with people in the music industry undermining him, spitting, "I used to feel like it wasn't no space at the table for me / Til one day I was able to eat off they plate and it tasted like me." The two artists work in perfect symmetry, bouncing off of each other to reach their full potential.
QUADRY, a 27-year-old Baton Rouge rapper, was born for this, honing his craft before his age even hit double digits. Last month, his hometown of BR once again ranked in the top 10 least safe cities in the U.S., landing at #5 just behind Detroit. "The success stories of my friends are if they got a good job working at the plant and they got a family," he says. "The other side of it is tragedy."
But the Louisiana lyricist always seems to find a silver lining ("But It wasn't all bad / Kendrick said I got it / Frank helped me with butterflies before a show so what you call that? / Legend in the makin'"). His gripping words instill motivation and determination in anyone who listens, his triumphant bars barraging through any hater that comes his way.
"I'm trying to do something great with my life," he explains. "Being a rap star, I'm not curing cancer or some shit, but I'm just trying to do something extraordinary."
It Was Once My World references Czech-born, New York City-based Marie Tomanova's photobook, It Was Once My Universe, where the photographer bares her soul in a series of snapshots. QUADRY aims to replicate this through his own art form, extending vulnerability through his music.