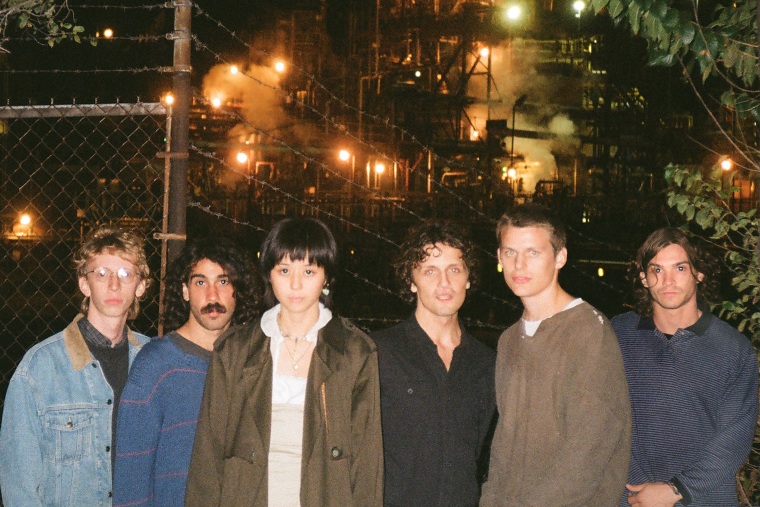 Godcaster are always on the verge of something sinister. At their explosive live shows, the Philadelphia-founded, New York-based art-rock sextet — and their de facto frontman Judson Kolk in particular — seem ready to spontaneously combust at any moment.
Today, the group announce their self-titled sophomore LP, due out March 10 of next year via Ramp Local, and premiere its lead single, "Diamond's Shining Face," with The FADER. The new song, a devastating ride down a rabbit hole of severe mental illness, arrives alongside an equally deranged visual treatment courtesy of Kolk and two of his bandmates: Bruce Ebersole and David McFaul.
"Diamond's Shining Face" bubbles and blisters over with the potential energy of its verses' extreme tension, achieved through anxious ebbs and flows of bass, guitar, and drums against the shore of Kolk's quavering vocal pedal point. The amount of raw expression he's able to communicate in the absence of melody is a feat to behold. The song goes kinetic in its chorus, Kolk's primal howl bombarded on both sides by a tornado of tremolo guitar picking and a crashing drum fill.
"This song's music and lyrics are inspired by the great western novelist Zane Grey and by a heartbreaking man named David Diamond who I met on the internet and who was in the process of losing his mind and becoming increasingly narcissistic and violent," Kolk tells The FADER. "What's very strange is that I've used the name David Diamond as an alter ego/foil for myself since I was about 17, prior to digitally meeting the real David Diamond. This character in my head was the deranged version of myself. The song takes place in my own time period."
In the clip, Kolk stars as an adventurer straight out of one of Grey's novels who disembarks from his dingy on an isle of ruins, lurking in the shadows and pouncing out in various states of dress, degenerating into the depths of dementia as the track unfurls.
This weekend, Godcaster will headline two Ramp Local showcases: Saturday, November 19 at Philadelphia's Johnny Brenda's and Sunday, November 20 at Brooklyn's Baby's All Right. Catch the first glimpse of the "Diamond's Shining Face" video and view Godcaster's cover art, tracklist, and full credits below.
Godcaster cover art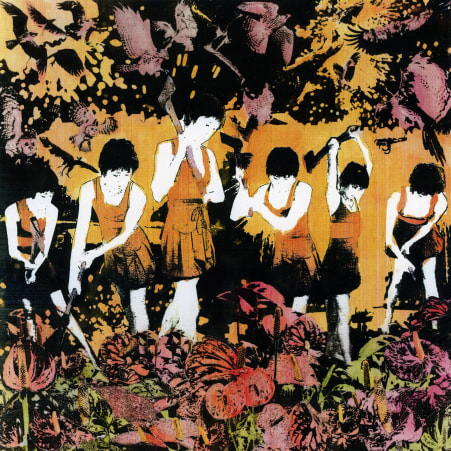 Godcaster tracklist
1. Diamond's Shining Face
2. Vivian Heck
3. Didactic Flashing Antidote
4. Albino Venus
5. Death's Head Eyed Hawkmoth
6. Draw Breath Cry Out
7. Pluto Shoots His Gaze Into The Sun
8. Gut Sink Moan
Godcaster credits
Judson Kolk - vocals, guitar, percussion
Bruce Ebersole - guitar, bass, keyboards, organ, percussion, autoharp, omnichord
David McFaul - vocals, organ, piano, guitar, xylophone
Von Kolk - vocals, guitar, keyboards, glockenspiel, singing saw
Jan Fontana - bass, organ
Sam Pickard - drums, percussion