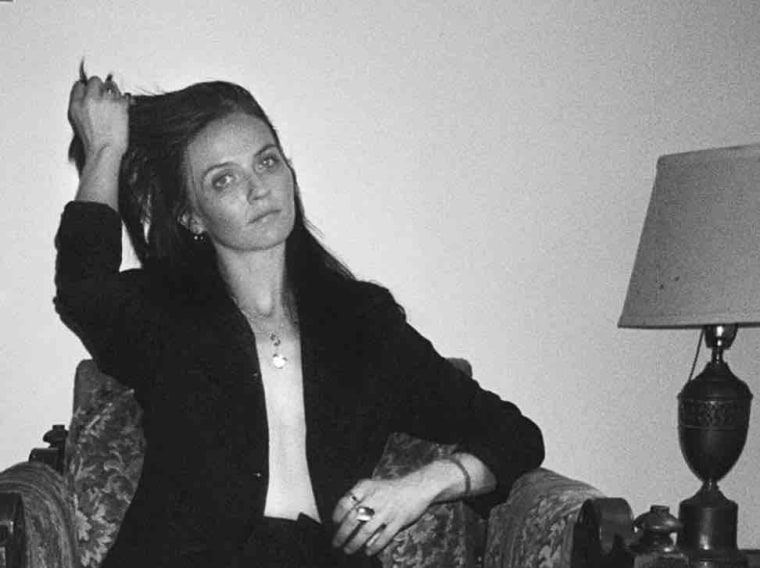 Scout Gillett is sharing a live video for "no roof no floor," the title track of her impressive debut studio LP, released October 28 on Captured Tracks. Directed by Marisa Gesualdi and shot at The Chicken Shack, the Nick Kinsey-run Stanfordville, NY studio/barn where the album was recorded, the clip premieres today with The FADER.
Gesualdi's camera captures the warm atmosphere where no roof no floor came into creation, birthed in the rustic, country air beneath high, wood-paneled ceilings. Gillett's band, which features El Kempner (Palehound) as one of three guitarists — including Gillett herself — hangs comfortably on a loose, folky groove, elevated by bit of tasteful distortion.
Gillett began conceiving no roof no floor when she returned home to rural Missouri in 2020, two years after a lover's sudden, tragic overdose. She found her town suffering in lockdown, and some of her old friends and family members now struggling with addiction as well. "Nothing was as I'd remembered," she recalls in a press release. "I felt homesick for a home that no longer seemed to exist."
But the recording conditions surrounding The Chicken Shack — open fields and grazing animals under vast, unblemished skies — helped her recapture her connection to an idyllic past. "They reminded me of home as I'd remembered it, home without worry," she writes in her album's bio. "We did the vocal takes in the pitch-black darkness of night in the country, void of light pollution. I stared out at the stars through the open door as if singing to them."
Watch the video, listen to no roof no floor in full, and view Gillett's upcoming tour dates below.
Scout Gillett tour dates
November 16 - Bloomington, IN - Orbit Room
November 17 - Kansas City, MO - Record Bar
November 19 - Chicago, IL - Color Club
November 20 - Detroit, MI - Outer Limits
December 7 - Joshua Tree, CA - The Firehouse
December 8 - Orange County, CA - The Continental Room
December 10 - San Diego, CA - The Tower Bar
December 11 - Los Angeles, CA - Zebulon
December 12 - Oakland, CA - Golden Bull
December 13 - Arcata, CA - Outer Space
December 14 - Eugene, OR - Sam Bond's Garage
December 15 - Portland, OR - Doug Fir Lounge
December 16 - Olympia, OR - Mahayana Studios
December 17 - Seattle, WA - The Vera Project