The FADER's "Songs You Need" are the tracks we can't stop playing. Check back every day for new music and follow along on our Spotify playlist.

It's fitting that Tanukichan's 2018 debut Sundays has become a cult favorite of indie pop fans since its release. Helmed by Hannah van Loon and co-written with Toro y Moi's Chaz Bear, Sundays has the texture of a gently released secret with its studiously crafted and effortlessly ethereal sound. Next year, Tanukichan will share her new project Gizmo, out on March 3 via Chaz Bear's Company Records. Today, you can watch the music video for its just-released second single, premiering on The FADER.
As with the lead single "Make Believe," "Don't Give Up" reveals a more assertive Tanukichan interested in a more tactile vision of her dream pop. The most gripping element of the new song is its drums, plucked straight from sunny Madchester and targeted straight at your brain's dancing cortex. The newfound relentlessness shines a new dimension on steadfast Tanukichan elements like her sludgy guitar and whistful vocals and helps her find a compelling new balance: once an artist who made music exclusively for one's interior world, she now delivers a song that's more conscious about being felt in the body.
Below, read Tanukichan's statement on the new song.
This song is about feeling I haven't done anything with my life, but also knowing that I've accomplished a lot and it's only getting better. I started writing the lyrics when I was on tour opening for the Drums after my first album came out. We were playing sold-out shows in front of hundreds of people, but I knew it could change in an instant. I felt like I hit rock bottom emotionally, I wasn't ready for the road and it killed me. I felt so disconnected from the band even though they were my backbone and were making it happen. The only thing that really helps me at that point is feeling like I can just let everything go, and we all die. Just accepting the fact that I can't control anything and that in the end it doesn't matter. We will all disappear. I wrote the chorus years later when I was finishing a bunch of the songs. I didn't want it to be depressing, even though that's where it came from. It came from giving up but I wanted to keep going. I wanted it to mean something moving on from the negative and I came up with a ridiculously positive chorus. Don't give up now you know there's another day, just know you're going to get to a better place, a better place meaning a better place in life, or "heaven," just nothingness where all your worries are gone.
In 2023, Tanukichan will tour the United States. Find those shows below, followed by the cover art and tracklisting for Gizmo.
Tanukichan tour dates
March 23 - Sacramento, CA - The Starlet Room
March 24-26 - Boise, ID - Treefort Music Festival
April 21- Portland, OR - Polaris Hall
April 22 - Vancouver, BC - Fox Cabaret
April 23 - Seattle, WA - Sunset Tavern
April 26 - Minneapolis, MN - 7th St Entry
April 27 - Chicago, IL - Sleeping Village
April 28 - Columbus, OH - Ace of Cups
April 29 - Toronto, ON - The Garrison
April 30 - Montreal, QC Bar - Le Ritz
May 2 - New York, NY - Baby's All Right
May 3 - Philadelphia, PA - Johnny Brenda's
May 4 - Washington, DC - Songbyrd
May 8 - Houston, TX - White Oak Music Hall Upstairs
May 9 - Austin, TX - Mohawk (Indoors)
May 10 - Dallas, TX - Club Dada
May 12 - Denver, CO - Globe Hall
May 15 - Phoenix, AZ - Valley Bar
May 16 - San Diego, CA - Casbah
May 17 - Los Angeles, CA - The Echo
May 19 - San Francisco, CA - Bottom of the Hill
Gizmo cover art and tracklist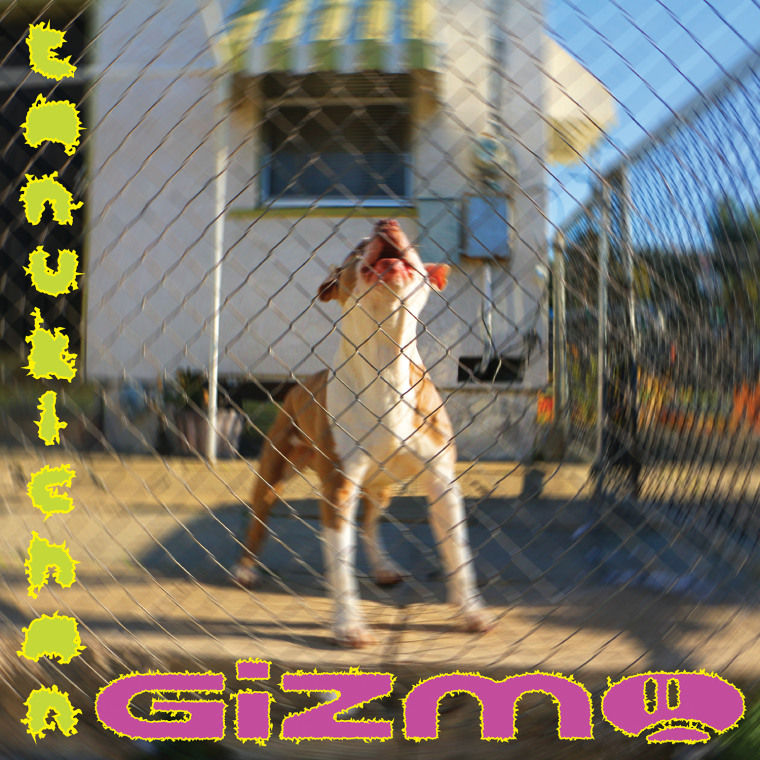 1. Escape
2. Don't Give Up
3. Bad Dream
4. Been Here Before
5. Make Believe
6. Like You
7. Thin Air (feat. Enumclaw)
8. Nothing To Lose
9. Take Care
10. Mr. Rain