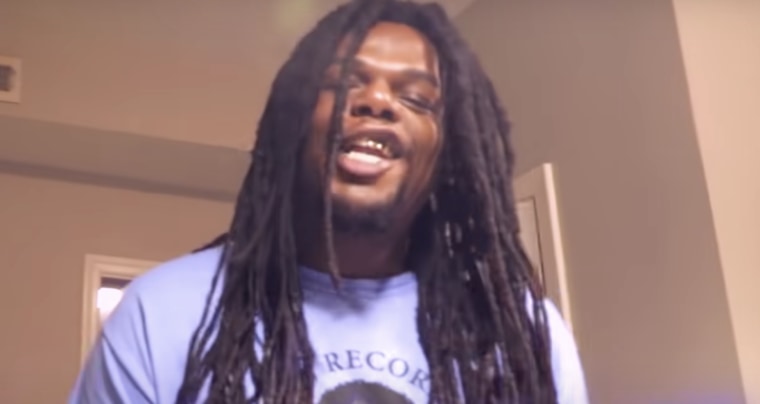 The FADER's "Songs You Need" are the tracks we can't stop playing. Check back every day for new music and follow along on our Spotify playlist.
$ilkmoney's had his fill of the rap industry already. "My Potna Dem," a track released in 2019 which became a TikTok sensation last year, is usually the stuff that lucrative record deals are made of, but the offers $ilkmoney received were contingent on him attempting to recreate his viral hit. "We make music for us," the Virginia rapper told Rolling Stone last year. "That's what I'm gonna continue to do."
That kind of sentiment is why it's tough to take the title of his new tape I Dont Give A Fuck About This Rap Shit, Imma Just Drop Until I Dont Feel Like It Anymore as an admission of defeat. $ilkmoney is more disgusted by the industry than jaded, and his vitriol is a potent source of energy on the new tape.
On "Cuummoney Amiliani," $ilkmoney finds an ideal balance of his rap personas: the sage, the soldier, and the scumbag. His flow is a hybrid of Busta Rhymes, Aesop Rock, and transcendent levels of Psilocybin as he names the names of offending record labels ("Empire can suck my motherfuckin' dick for the ticket they offered us"), preaches Black self-love and empowerment that doesn't require outsiders to thrive, and shares more than a few out-of-pocket lines, including an absolutely wild Alec Baldwin reference. Kahlil Blu's beat is an anxious and perpetually ascending composition built around the sample of a score that could be ripped from a chase scene in a film set in New York in the '80s. It matches the stakes perfectly, even if $ilkmoney does an expert job at making us feel like they don't apply to him.