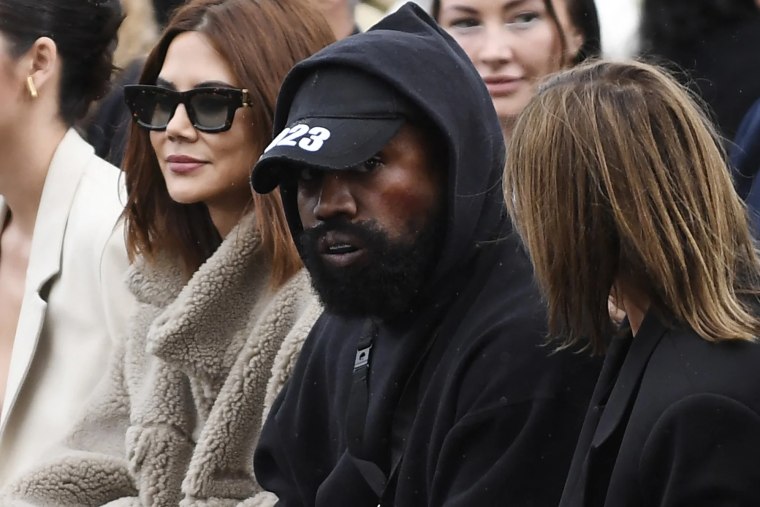 Kanye West frequently behaved inappropriately in front of employees at his clothing line Yeezy, playing pornography during meetings and showing off explicit photographs of his then-wife Kim Kardashian, according to a new Rolling Stone report.
The allegations are reported alongside an open letter penned by several "high-ranking former Yeezy employees" titled "The Truth About Yeezy: A Call to Action for Adidas Leadership." Sent on Tuesday (November 22) and obtained by Rolling Stone, the letter claims that West had a "manipulative and fear-based approach to leading the team" at Yeezy. "He has, in years past," the letter alleges, "exploded at women in the room with offensive remarks, and would resort to sexually disturbing references when providing design feedback."
The intimate images of Kardashian are alleged to have been displayed during a job interview and business meeting. One individual claims that West showed him an explicit photo of Kardashian during a job interview in 2018, saying "My wife just sent me this." That same year, a member of Yeezy's creative team said that West showed them an explicit video involving Kardashian.
Employees were frequently exposed to West's pornography habits, the report alleges. One senior employee claimed that West played pornography during meetings on five separate occasions. "He would be in a meeting and he'd be talking to you, and he'd rattle off in his laptop," the employee said. "And he's like, 'I know it's uncomfortable, but I kind of need this in the background to keep me focused.'" In a documentary shared in October, West can be seen showing pornography to Adidas executives during a meeting.
Adidas did nothing to prevent West's behavior despite it being common knowledge in the company, the letter claims. "As much as we all would love to solely blame Kanye," the letter reads, "the undeniable truth is that the Adidas executive team and the board have been huge enablers." The signators are calling for "steadfast rules for termination of a partnership when problematic behavior arises" as well as a public apology for "Kanye's terrorizing behavior."
In a statement obtained by Rolling Stone, Adidas said the company "will not discuss private conversations, details, or events that lead [sic] to our decision to terminate the Adidas Yeezy partnership and decline to comment on any related speculation."
The FADER has reached out to Kim Kardashian's representative for a statement.