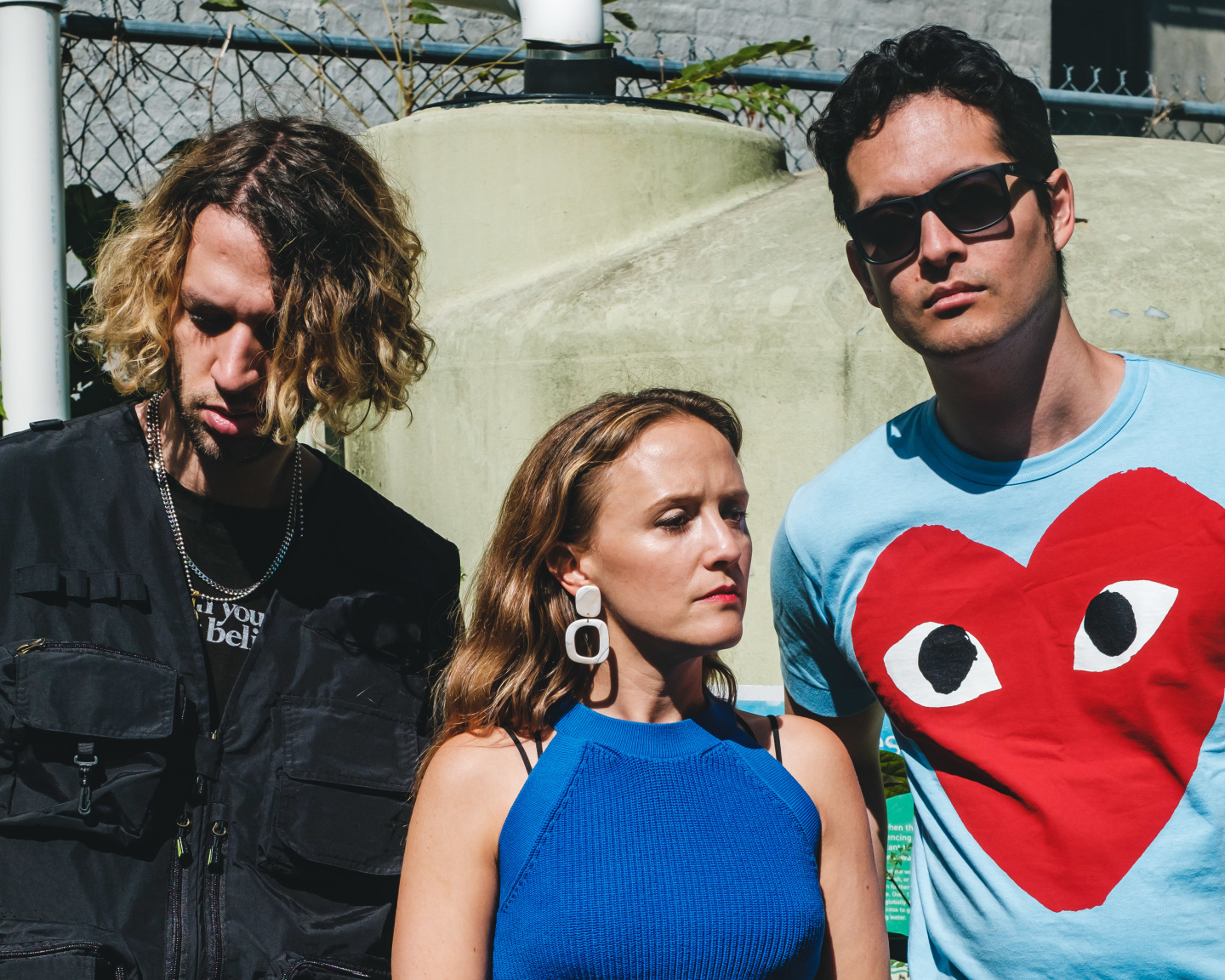 Three years ago, Yuga Cohler and Yohan Lenox were preparing their most ambitious project yet. The two friends had spent most of their young careers trying to bridge the gap between pop and classical music, collaborating on the Kanye West/Beethoven live mashup project Yeethoven, and then an "orchestral exploration of K-pop" that brought in Lincoln Center's youngest ever crowd. Now, Cohler and Lenox had been introduced to a formidable new collaborator, the composer Ellen Reid, and they were proposing something riskier, offering pop and avant-garde musicians the opportunity to write orchestral music for the first time. They'd made contact with James Blake, FKA Twigs, and JPEGMAFIA, artists who, Lenox says, make "pretty out-there music." If a younger audience for orchestral music existed today, they figured, it could probably be found in those artists' fanbases.
The pandemic scuppered Cohler and Lenox's plans, but, despite the inherent challenges, the idea lived on. The three had completely different backgrounds and music-making processes: the Julliard-educated Cohler is a boundary-pushing conductor, Lenox works in pop circles and produced for West and Travis Scott as well as opening for 070 Shake as a solo artist, and Reid's debut opera p r i s m won the 2018 Pulitzer Prize for Music. And lockdowns would prevent them from sitting in a room together to hash their ideas out. But that was all part of the point. If they wanted to see what reaction would occur when in-the-room classical music orthodoxy met more frantic and dispirate pop production techniques, this was a perfect opportunity.
The result is isomonstrosity, a nebulous project centered around Cohler, Lenox, and Reid, and their debut self-titled album, out now, is truly weird. On first listen, guest spots from Danny Brown, 645AR, Vic Mensa, and Empress Of stick out over the discordant strings and frightening glitches. It's only after sitting with isomonstrosity for a few listens that the compositional oddness reveals itself.
Rather than asking for orchestral work from first-timers, they commissioned music from some of the world's most exciting young composers — Bryce Dessner, Carlos Simon, Nina C Young, Wang Lu, and Marcos Balter — and had the New York-based International Contemporary Ensemble record each track one by one. With the building blocks lying around in front of them, isomonstrosity could build, destroy, or distort as they chose. As Cohler and Lenox explained when they joined me for The FADER Interview live on Amp, that collaborative process is already practically anathema in classical music. But isomonstrosity aren't trying to upset purists on either side of the pop-classical divide; they just want to see what happens when that divide is totally collapsed.

The FADER: People typically read orchestral music as high culture and pop music as low culture. Was the goal of the Lincoln Center project to dismantle that idea?

Johan Lenox: High culture today barely exists, But to the extent that there is a high culture, Blood Orange or FKA Twigs is probably a better example of what it would be in most people's minds. Most people who think of themselves as high culture don't even know there is classical music being written today. So, if you're a big fan of classical music, that's an interesting problem to look at.
You come from quite different musical backgrounds, with very different processes. How did that work when you were writing and recording isomonstrosity?
Yuga Cohler: We used the constraints of the lockdown as creative fuel; we wanted to make something that was very organic to the time that we were producing it.
JL: Especially in the hip-hop world, there's this approach where a record will be half-done and someone will text it to somebody else and someone will add some layers and send some stems back. That kind of collaborative feeling is not that prevalent in the classical music world. It's pretty traditional. It's pretty committed to the idea that there's one composer who is basically like God. So it was fun for me to show a little bit of what I've learned from working [the other] way. "Watch It Burn" is probably the best example of this. That song went between the three of us probably like 20 times where it just outro is too long. We just continued to modify and weave in different elements that we wanted until it was the final piece that it became.
Without meaning to oversimplify it, then, were you democratizing the process?
JL: Literally. Obviously, the three of us were steering the ship, using contributions from the composers and from the vocalists. Why would you not benefit from the contributions of another person if they might add something cool? If they don't then that's fine, you don't use it. But you might as well try. The more the merrier.
The list of collaborators here is wild. Is there anyone you wanted to collaborate with that you couldn't this time?
JL: I see Anderson Paak around a lot in L.A. It'd be cool to get him on one eventually, and I feel like he would do it. I've just got to ask him when he is not in the middle of recording nine other features, whatever. The thing that's cool about this concept is that, because it's so eclectic, you could put anyone in here. I'm friendly with Rebecca Black, who's had a renaissance in recent years. I feel like it'd be kind of interesting to have someone like that on here, because she's a great singer, but also just narratively — the more insane the juxtapositions, the better.
That's an interesting one. Rebecca Black's return has been hyperpop-adjacent at the very least. Some of what you're making with isomonstrosity isn't totally dissimilar to what's coming out of that space. The word "maximalism" might be applied to both.

JL: There's something interesting about the fact that when we were making this project was almost exactly the same time that hyperpop stuff was happening too. Clearly there was something in the water with everyone just cooped up in their apartments or houses for a couple months. Music just started going completely insane.
YC: The kind of space of music that we draw our inspiration from is — it's a little trite, but — genreless. There's a lot of creativity to be had there. When you're not bound by the constraints of slotting into something more effective from a commercial or algorithmic perspective, it opens up the space for all types of music.

Most of my conversations with artists over the last year have been based around a return to normalcy: getting back on the road, into the studio, face-to-face interaction. There's only a handful of records that I think have not just made the best of a bad situation, but have created an entirely new and separate situation, really embracing remote music-making. The jazz quarter Fuubutsushi is one example. I wonder if there's a piece of that with isomonstrosity. Even if you did maybe stumble upon this process, this is the ideal process for this group and for this project. You need that geographical disparity.

YC: There's a dialectic here. On the one hand, there's project was created entirely online. And the ties between maximalism and being able to spread out across so many different composers, performers, and artists is something that's intrinsic to the internet age — it doesn't really matter where you're located geographically. On the other hand, though, this was born out of a Lincoln Center project, and Lincoln Center is very much about in-person performances. A lot of what they produce is classical music, folk music, jazz music, all of which is very based on live sounds and human connections.
JL: One thing we have talked a lot about is what it would mean to have a live version of this album or of an isomonstrosity project. It's an interesting thought experiment. I do think that is something that we want to explore. What would it mean to have something this maximalist, this grounded in taking inspiration from across all these different musical creative disciplines, but render it in a way that is reproducible and takes all the best aspects of live performance as well? I suspect that's something we're going to be exploring.
I asked you to put together a few tracks before we came on. One thing that you suggested was Berio's Sinfonia. Why did you want to hear this?

YC: There are a couple of things about this. Luciano Berio was a contemporary composer. This piece called the Sinfonia is very famous in the classical literature. It was commissioned by the New York Philharmonic for its 125th anniversary, and it was based in Lincoln Center. There's that connection. But more than that, it gets studied in classical music because… you might call it a pastiche. It's the equivalent of sampling, where it quotes and combines a lot of preexisting works inside of the work itself. That's considered anathema in classical music, where it's all about the composer's originality and genius and inspiration. They create something entirely new from scratch.
This work — released in the '60s — was sort of a reaction against that in this new era of recorded music and the ability to keep historical records and sounds of music at a mass scale. The whole thesis behind it is that you can create this new work by combining wholesale modules of preexisting works — that's a very common concept in rap and hip-hop. But this was a continuous work of classical music that did that, and we thought that was an interesting intellectual parallel that we drew inspiration from in isomonstrosity.
JL: The idea that each piece of it can come from a different source and maybe be made at a different time by people in different rooms and then pulled together — I think that was the inspiration. I don't really think there's a classical precedent for doing that at all. The big difference is that in Berio, he's quoting from Mahler or something, and it's like, Did you catch it? That aspect of it is sort of part of it. With isomonstrosity, there's nothing in here that you can find anywhere else prior to the creation of this work. So I think in that sense we really wanted it to be distinct from that and it be a completely new work. But at least it was nice to know that someone in the past, in the classical world, had done something where we could at least point to it and say that this is not totally unprecedented.