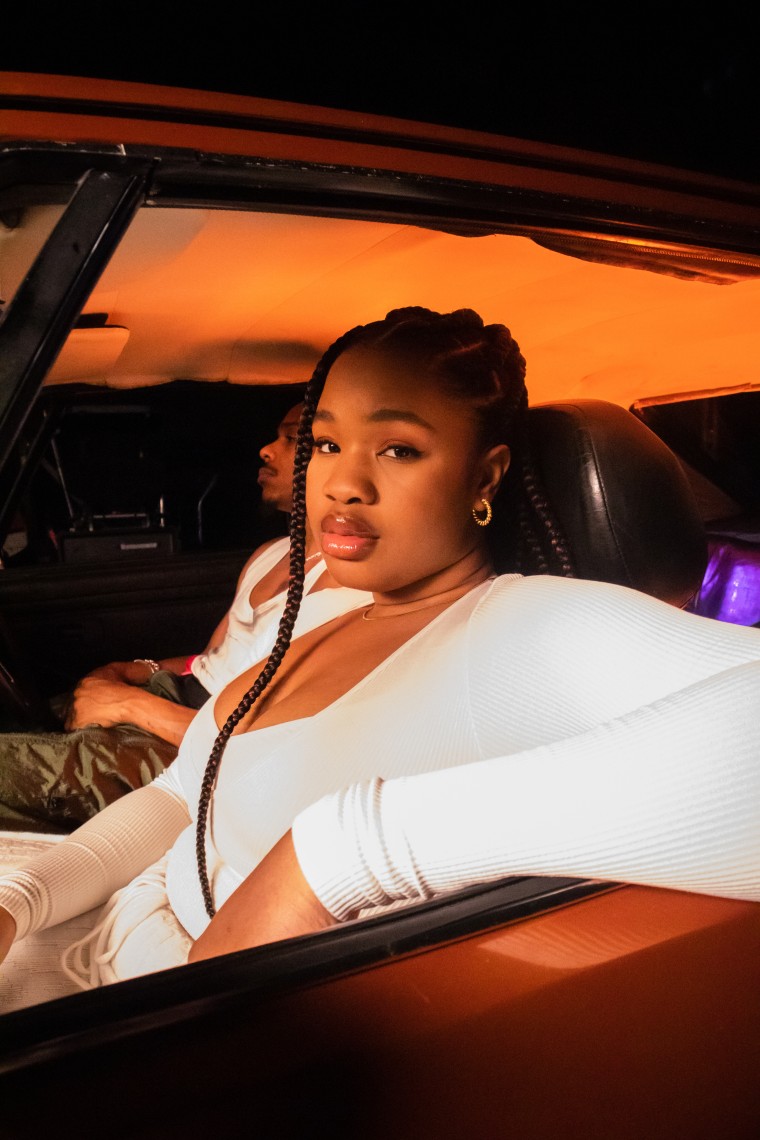 Stormzy's ambitious and daring new album This Is What I Mean opens with an epic 8-minute track titled "Fire + Water" on which the U.K. artist sets the table for his most candid and musically broad project to date. It is a surprise, then, that the song is elevated by the appearance of little-known singer-songwriter Debbie, his 0207 Def Jam label mate with just a few solo releases to her name. "Pour me water, pour me more of it," she sings with a spine-tingling clarity. "Take no caution, give me everything." It's Debbie's most high profile moment to date and one that immediately leaves you wanting more.
Fortunately, the wait for new music from her has been very brief. "Cousin's Car," premiering below, is Debbie's latest and sees her tapping into a nostalgic vibe as she recalls being "stuck in circles" as things get tough at home and the need to get away presses on her more and more. She turns to someone close who has promised her that escape route, courtesy of their cousin's car. Debbie paints loving details of the car, a symbol of freedom and independence for any young person, as she points out its drop top and blown out speakers. Later she is joined on the track by Berwyn, who offers a different take on the same story as he chases a fresh start away from drunken misadventure. There's an acknowledgement from both sides that a fresh start awaits them once they get on the road together.
Speaking to The FADER via email, Debbie explains that "'Cousin's Car' is all about escaping. Life can get really intense sometimes, and I like the idea of having the space to get away when and if needed. Around the time I wrote the song I remember feeling really overwhelmed, there was a lot of pressure and confusion in my day to day. Singing has always been an escape for me and I really wanted the video to explore escapism. Surprisingly I didn't have a vivid image in my head of what that would look like. I just knew I wanted to be free in my vulnerability.
Speaking about writing three tracks on the Stormzy album, meanwhile, she working on This Is What I Mean taught her that everything is a process. "As an artist I'm constantly thinking creating, scrapping, and restarting," she says. "In the moment it seems messy but when you get to the end product - I can see everything was part of that process."
Check out the "Cousin's Car" vide now.