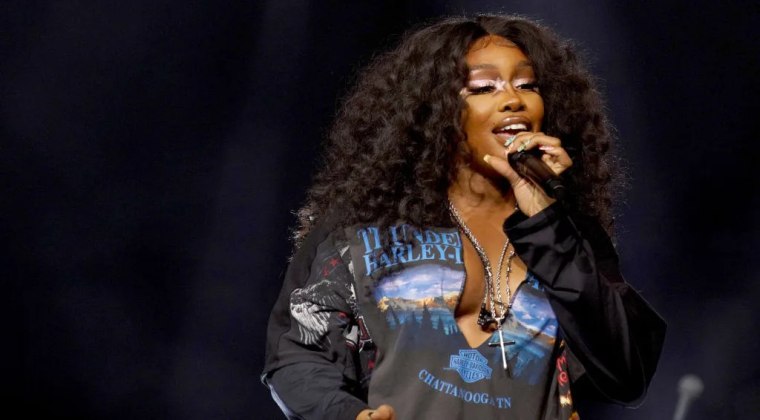 After teasing fans with confirmation that her album was imminent and dropping the Princess Diana-referencing artwork, SZA has finally put a date on S.O.S. The long-awaited follow-up to 2017's Ctrl is dropping on Friday, December 9.
SZA announced the album release date while performing on Saturday Night Live this weekend. She joined host Keke Palmer, who announced a new project of her own on the show, as she performed recent single "Shirt" and new song "Blind" live. The release date was shared on a backdrop, revealed as SZA finished performing. Check out both songs below.
In an interview with Billboard published last month, SZA was quoted as saying she felt stressed about hitting the December deadline she had set herself for S.O.S. and called herself "emotionally [and] energetically unequipped" for the life of a pop star.