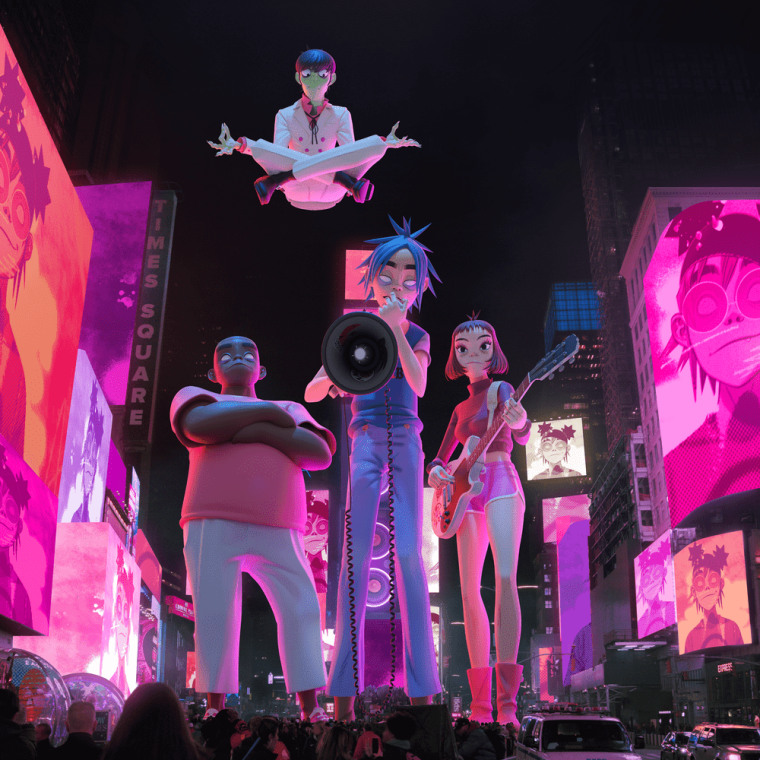 In anticipation of their eighth studio album — Cracker Island, due out February 24 via Parlophone Records — Gorillaz have shared a new track titled "Skinny Ape" and announced two augmented reality performances in New York and London for later this month.
The song follows previously released offerings "Cracker Island" (feat. Thundercat), "New Gold" (feat. Tame Impala and The Pharcyde's Bootie Brown), and "Baby Queen" as the record's fourth single. It's an upbeat tune with an uplifting message that molts its acoustic beginnings in favor of a triumphant electronic groove.
The AR events in support of the new track will take place in New York City's Times Square and London's Piccadilly Circus on December 17 at 2:30 p.m. EST and December 18 at 2:00 p.m. GMT, respectively, with fans gathering to watch the bands famous cartoon avatars tower among their cities' skyscrapers, a larger-than-life performance made possible by Gorillaz' endless imagination (and considerable financial success).
Watch a trailer for the immersive live shows and listen to "Skinny Ape" below.