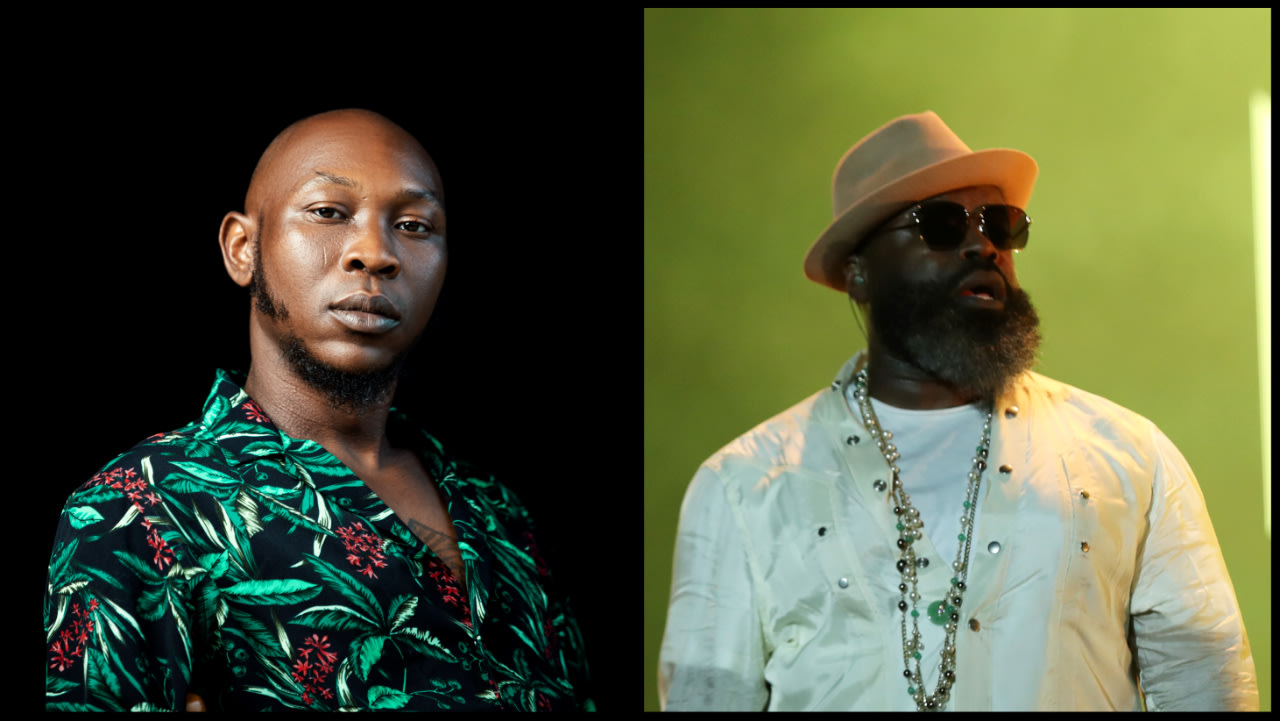 It's been four years since Seun Kuti — the youngest son of Fela Kuti and a hyper-talented singer, songwriter, and multi-instrumentalist in his own right — and his band Egypt 80 shared Black Times, a towering collection of contemporary Afrobeat that carried forth his father's legacy without resorting to pastiche. He's been working since then to push its message of African unity across the diaspora through activist work.
Today, he's sharing new takes on three of the cuts from that record, facilitated by production from Blah Records co-founder Alex Jennings (DJ Molotov) and new verses from The Roots' rapper-in-chief, Black Thought. It's an achievement in cross-continental synchronicity, with Black Thought bringing his own intellectual swagger into the mix but staying fully in tune with Kuti's vision. "I'm the reflection in the glass. the shadows in the grass / The arrow with the wings of a sparrow in its path," he flexes on the title track. "I'm his majesty, the Pharaoh, some will never know the half / They'll forever know the wrath of my paragraph."
Kuti is generous with his music, content to split his tracks evenly with the Philadelphia veteran emcee while ensuring they retain their original spirit. Earlier this week, he took the time to break down his new EP for The FADER, track by track.
1. African Dreams
Seun Kuti: This is a song really about the will to be free. We talk about hope. We call it "African Dreams" because we're going off the theme of the original song on the album, about remembering that African people are children of sacrifice. Every little freedom that we've gained today came about because our ancestors sacrificed a lot for us to be here, and that we are willing to pay it forward to the next generation. That's what it's about.
2. Badman Lighter
"Badman Lighter" — it's just a vibes song, you know! The song I wrote on the original album is about responsible weed smoking! Funny. We also vibed on it on this record, talking about the same thing, basically. Because, you know, as Bob Marley said, "it is the healing of the nation." We also believe that it is gonna spark the revolution in some way. Economic revolution especially for African people and working class people also, all over the world.
3. Kuku Kee Me
"Kuku Kee Me" is about standing your ground for something you believe in and refusing to budge or move. It's a song about standing for our principles as human beings who want a better world and a better environment for our children to grow up in. It's a song about not compromising.