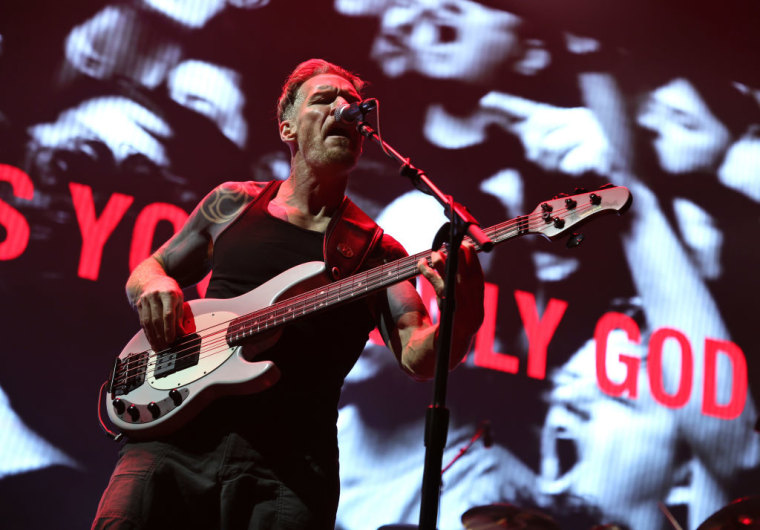 Rage Against the Machine bassist Tim Commerford has spoken about being diagnosed with prostate cancer for the first time, revealing that he had his prostate removed two months before the band began a comeback tour this summer. 54-year-old Commerford told Spin that he is doing well and that he hopes him speaking out will encourage others to think more closely about their health. "I hope there's one person who reads this and is like, 'Fuck, I need to get checked out' when they find out about it," he said.
Prior to today only a small number of people, including Commerford's bandmates, knew about his diagnosis. The bass player was on stage with Rage Against The Machine when they began a reunion tour in July that was subsequently pulled after just a handfull of shows when frontman Zack de la Rocha tore his Achilles tendon on stage in Chicago.
The RATM reunion tour was beset by delays, having first been announced in 2019 only to be postponed by the pandemic.