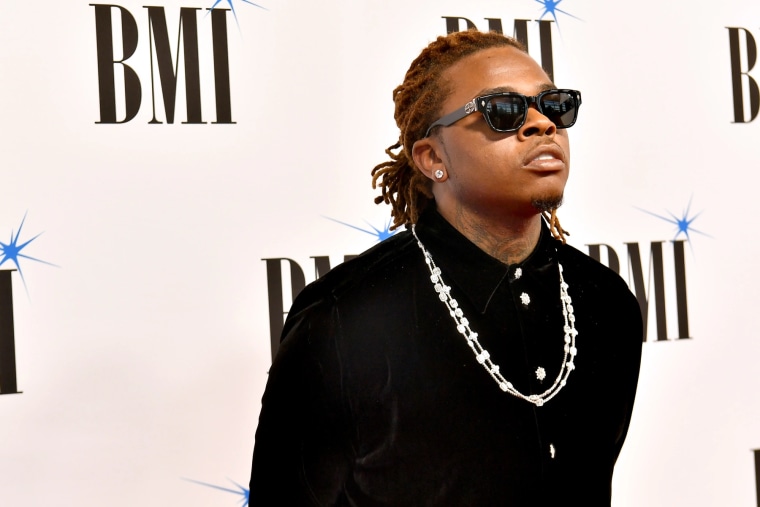 Gunna, one of the artists caught in the YSL Records raid in May, will be released from jail after pleading guilty to a racketeering charge as part of a plea deal affirmed by an Atlanta judge on Wednesday. Prosecutors in Atlanta have accused YSL Records of being a front for a criminal gang enterprise, and have caught members including Young Thug in a wide-ranging RICO indictment.
WSB-TV 2 reports that the rapper born Sergio Kitchens entered an Alford plea, which allows the defendant to plead guilty while personally maintaining their own innocence in the charge. Gunna will reportedly receive a four-year suspended prison sentence and an additional 500 hours of community service.
In a statement obtained by WSB-TV 2, Gunna said that he had not given any information to prosecutors and would not be aiding their investigation. "While I have agreed to always be truthful, I want to make it perfectly clear that I have NOT made any statements, have NOT been interviewed, have NOT cooperated, have NOT agreed to testify or be a witness for or against any party in the case and have absolutely NO intention of being involved in the trial process in any way."
Gunna's specific release date has not been revealed. The FADER has reached out to Gunna's representative for more information.