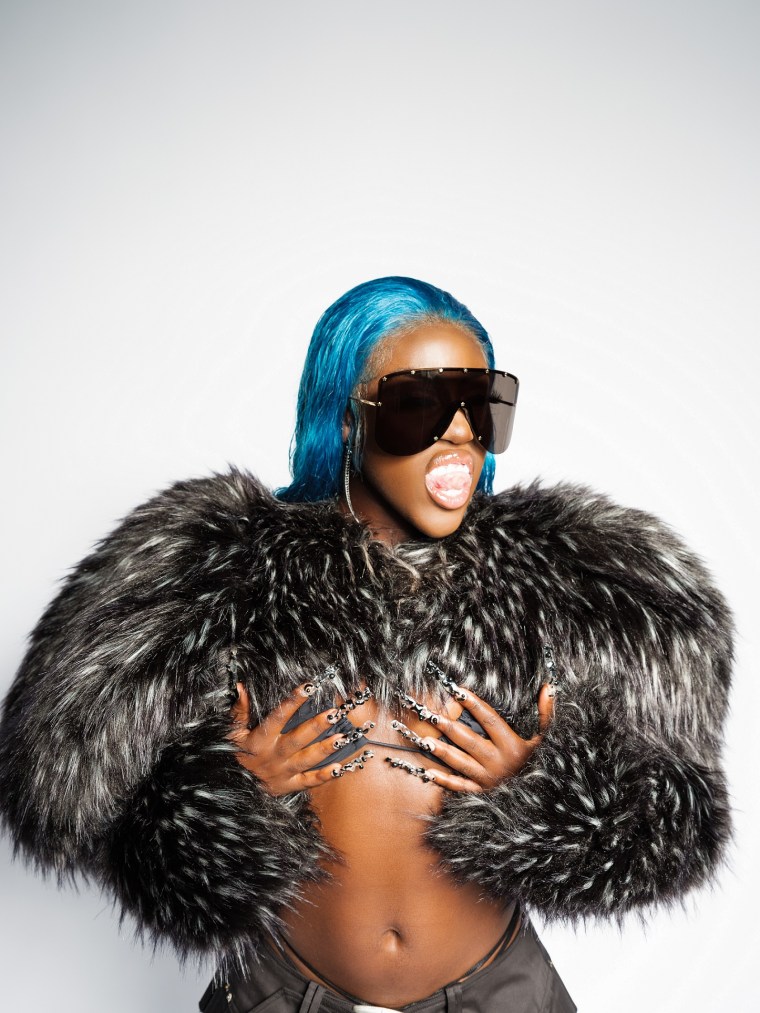 Bree Runway is this week's guest on The FADER Interview. Her 2022 arc has been meteoric, an exponential acceleration of her journey from odd jobs as a cleaner, server, and sales associate to viral tracks, fabulous music videos, and gifts from the Gaultier archive. Before capping off her whirlwind year with the surprise, bite-sized EP Woah, What a Blur! this past Friday, she joined The FADER's Gyasi Williams-Kirtley to talk about her winding path to success, and where it's headed next.
Bree's road to the runway is paved with outlandish anecdotes to match her outsize personality, and one such story involves a retail run-in with another English diva. "I was doing sales work for a children's shoe brand, but I wanted to work at Christian Louboutin, so I changed my whole swag — started dressing like I work at Christian Louboutin, packaging the shoes like I work at Louboutin — and I started getting VIP clients," she tells Gya.
One day, a familiar figure walked through the door. "I literally blacked out," Bree remembers. "I didn't recognize her until she turned her face a certain way, and I was like, 'Oh my God, it's Adele.' I was just packaging the shoes, like, 'I can't breathe. It's Adele.' It was just me and her on the shop floor. I was like, [whispering] 'Don't say anything, it's Adele, oh my God. Would you like a receipt? I mean, [loudly] would you like a receipt? [whispering] Did I say that out loud? Oh my God, it's Adele.' She was like, 'Yes, love, I'm Adele. Can I have my shoes, please?'"
Despite her momentary shyness, Bree's confidence won out in the end. "In my season of acting like I worked at Louboutin, I ended up working at Louboutin," she concludes.
Elsewhere in the episode — linked here and embedded below — Bree discusses linking up with Stormzy for Woah, What a Blur! cut "Pick Your Poison" and with Khalid for a future track she refers to, with her typical reserve, as "a big Black pop moment that will go down in history."