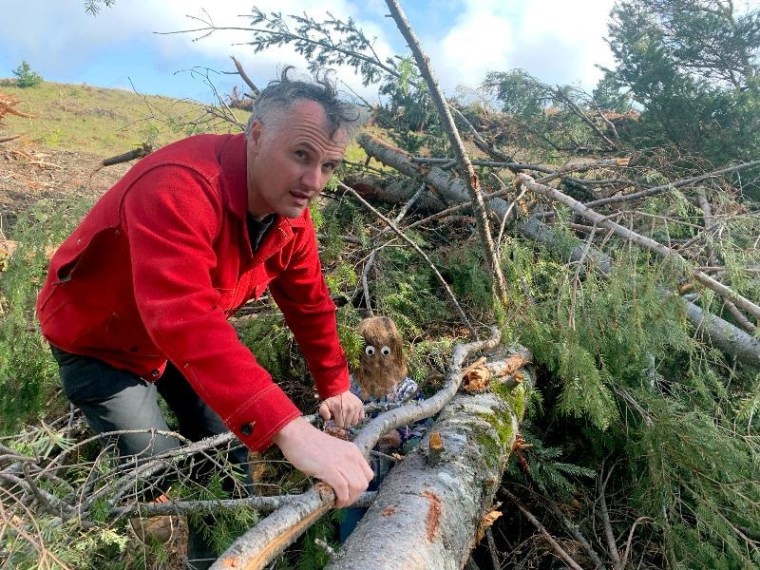 The FADER's "Songs You Need" are the tracks we can't stop playing. Check back every day for new music and follow along on our Spotify playlist.
Phil Elverum tends to work in full projects. After a dense run of devastating Mount Eerie records in the late '10s on which he processed the 2016 death of his first wife, Geneviève Castrée, from pancreatic cancer, he returned to his old moniker, the Microphones, for a 45-minute song/album titled Microphones in 2020. And last year, he followed it up by rereleasing his full discography as a seven-LP vinyl box set. But on New Year's Eve 2022, Elverum made a rare exception to his tendency toward the epic in favor of a quick, three-minute cut called "Huge Fire" to close out Tokyo independent label 7 e.p.'s 35-track end-of-year compilation record, COLORS.
According to the Bandcamp bio for the new song, "Huge Fire" was written on December 7, and Elverum's muted vocal style is in keeping with his recent material. The track's groove-based instrumentation, however, is more reminiscent of his earlier Mount Eerie recordings in the first half of the previous decade (a less troubled period in his life and career), perhaps an indication that he's either repurposed an old instrumental or is moving in a new direction entirely.
Despite the song's auto-apocalyptic imagery — "Nothing but me and all this shredded wood I've been pulling / into a heap of flames and smoke, this is my life / and by now I've lived long enough to know / that nothing's stronger than the blow / the whipping wind, the way it tears, / the sparks are full in the sky yawning open / breath only very rarely song" — the mood throughout the track is generally upbeat and propulsive until its final lyric. "Three days / of heavy rain / and there's still coals," Elverum sings with only the vaguest sense of an ending, his words hanging onto one last, lingering chord.