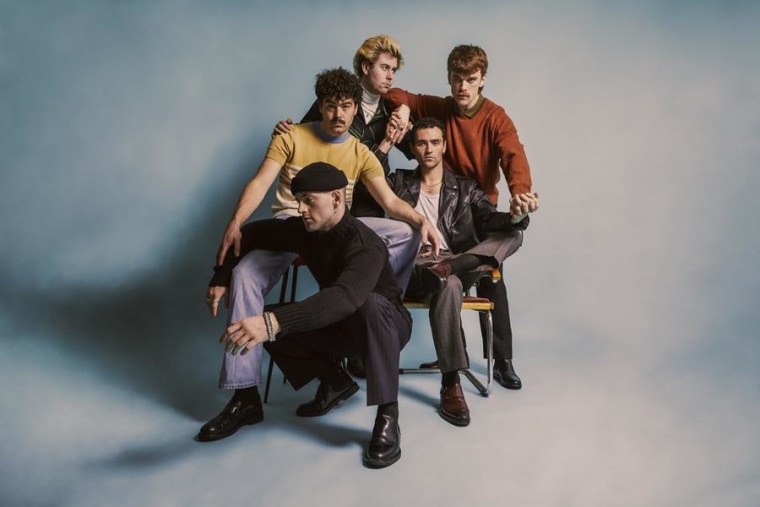 On their 2019 debut Dublin's The Murder Capital arrived with an austere sound that paid homage to the monochrome end of the post-punk spectrum. Later this month they will release its follow-up, Gigi's Recovery due January 20, with the band returning manned with a range of new colors in their palette. The richly melodic "Only Good Things" marked their return, while album highlight "A Thousand Lives" brought a lesser-seen intricacy to a group who like to tackle things two-footed. On new song "Return My Head," the last track to be released before the album arrives, The Murder Capital explore their interiority as they examine the polarities between chaos and calm and how we navigate those pillars of excitement and replenishment.
Vocalist James McGovern opens the song by stressing his need "To realign. To begin, To survive" over a rising bassline before a sweeping chorus ushers in waves of euphoria. It's an instant hit and one sure to become a live favorite.
The accompanying video, premiering via The FADER, was directed by bassist Gabriel Paschal Blake and brings a conceptual take on the themes of the song as McGovern watches himself performing live on a screen. The distance between him on a sofa and the man in the spotlight is clear as he sings, "Return my head, and throw it to the crowd." That desire to take control and feel the roar of a crowd is palpable.
Speaking to The FADER, Paschal Blake explained: "I wanted to show the rag dolling that can occur to us going from one state of being to another, while always remaining being the same person. The extensions of ourselves that we create to protect ourselves even when we're alone, and the evident and necessary advice that we receive to continue following and perusing our passions from our friends and family, demonstrated by my own family friends Megan, Nic, Ruairí and Pump. We shot it in my old secondary school recreational hall. We produced it ourselves. To me, the narrative of the 'Return My Head' about coming back to a safety."
Check out the video below.