Black Sherif is the message
The 20-year-old prodigy from Ghana is taking his impassioned sound global.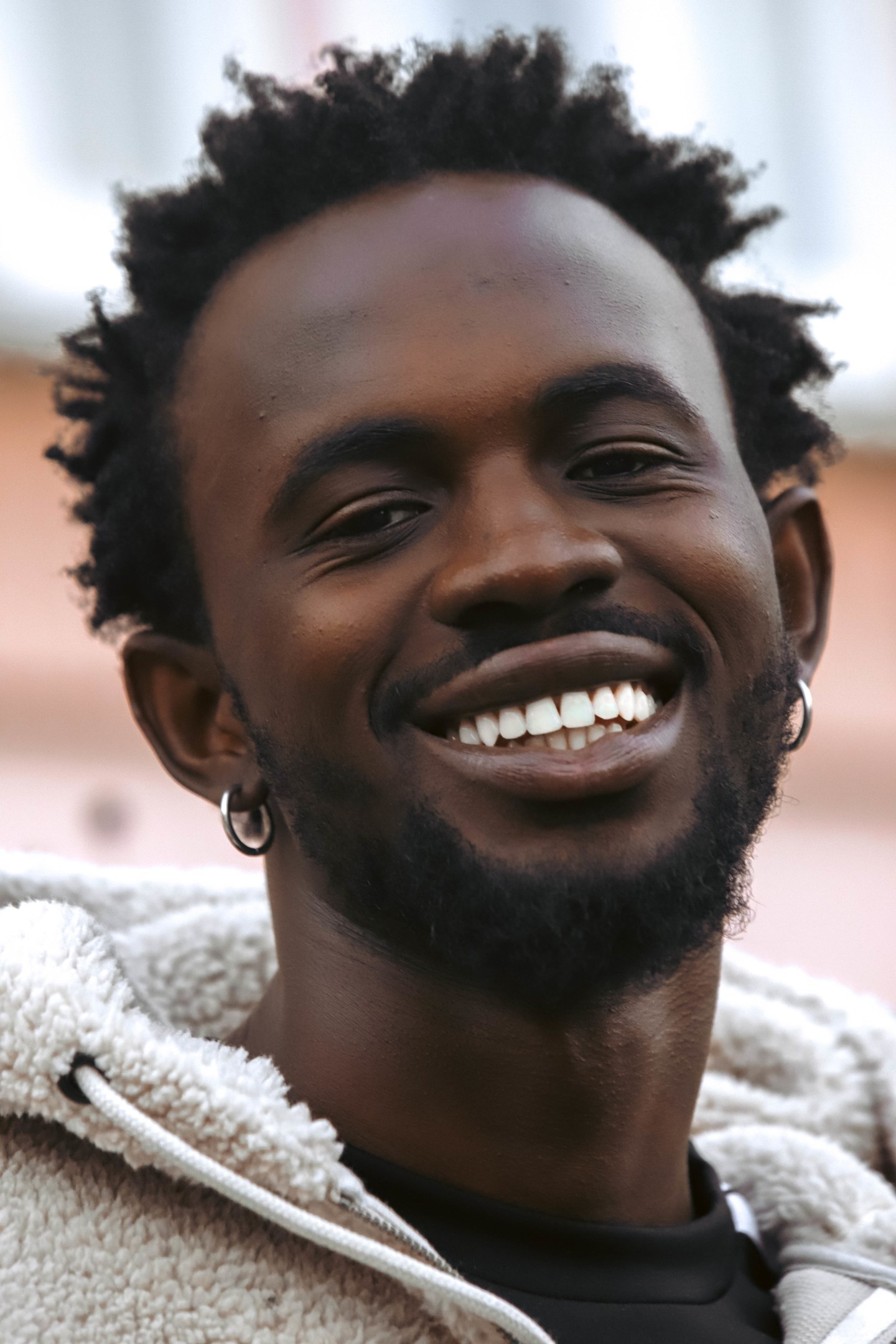 Black Sherif speaks with a wisdom beyond his years. Sprawled out in the lobby of an East London hotel but still noticeably taller than every other guest, the 20-year-old singer-rapper is self-reflective and philosophical. "I've been called this since I was a kid: an old soul," he says, maintaining intense eye contact. "I try to make sense."
Blacko is one of Ghana's brightest young stars. Songs like 2021's electrifying "Second Sermon" introduced a global audience to his unique style — a blend of rap, trap, and asakaa, otherwise known as Ghanaian drill. His debut album, The Villain I Never Was, one of The FADER's favorite records of 2022, pushes that sound even further, laying his syncopated delivery over mournful and atmospheric beats.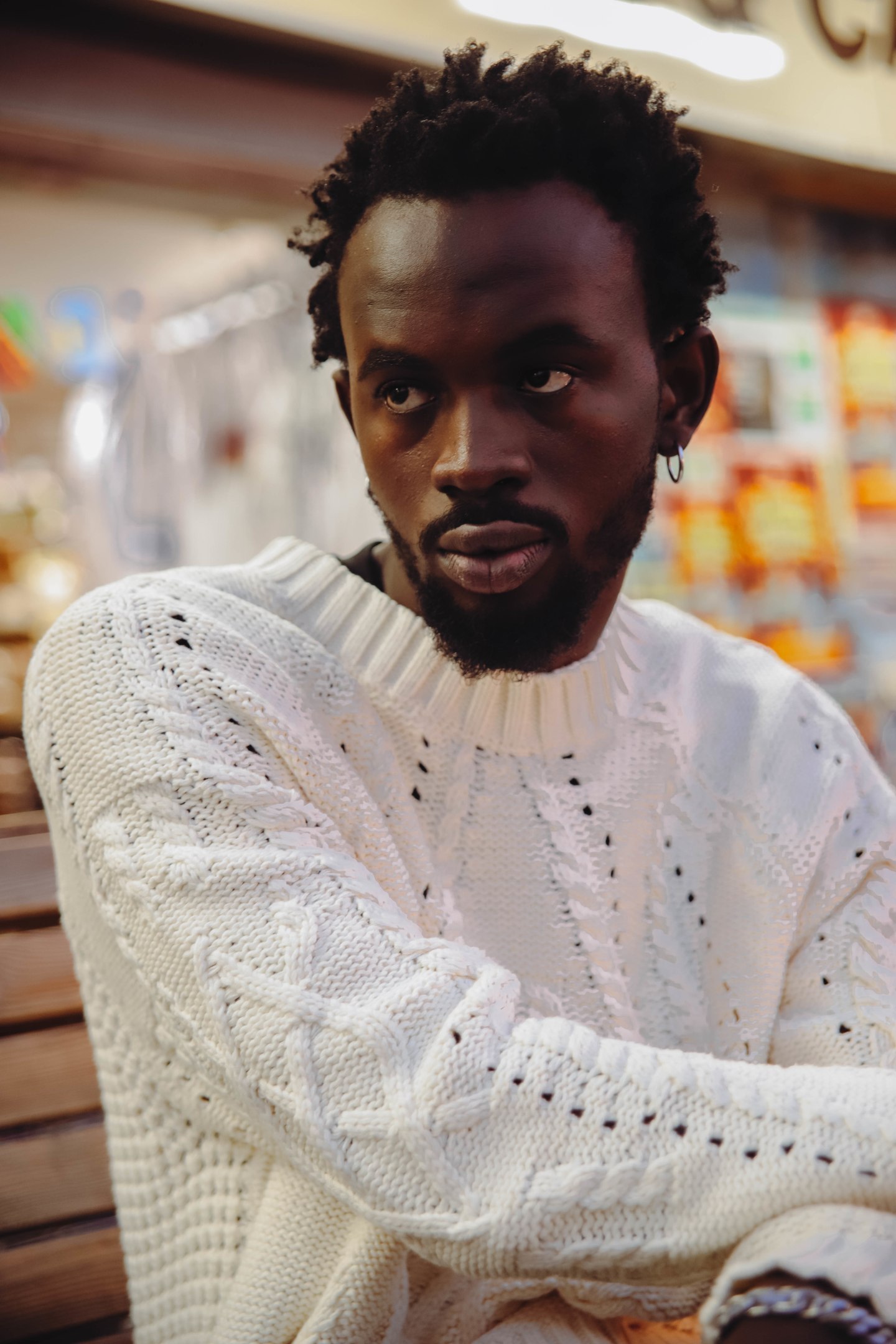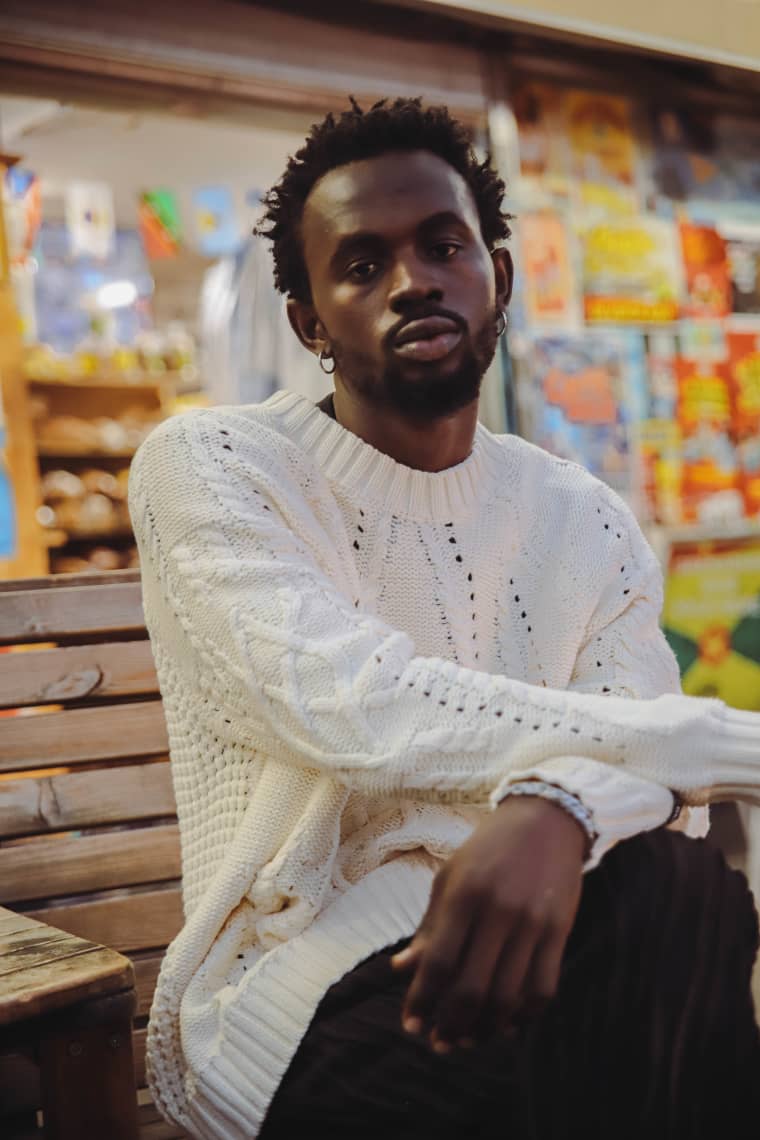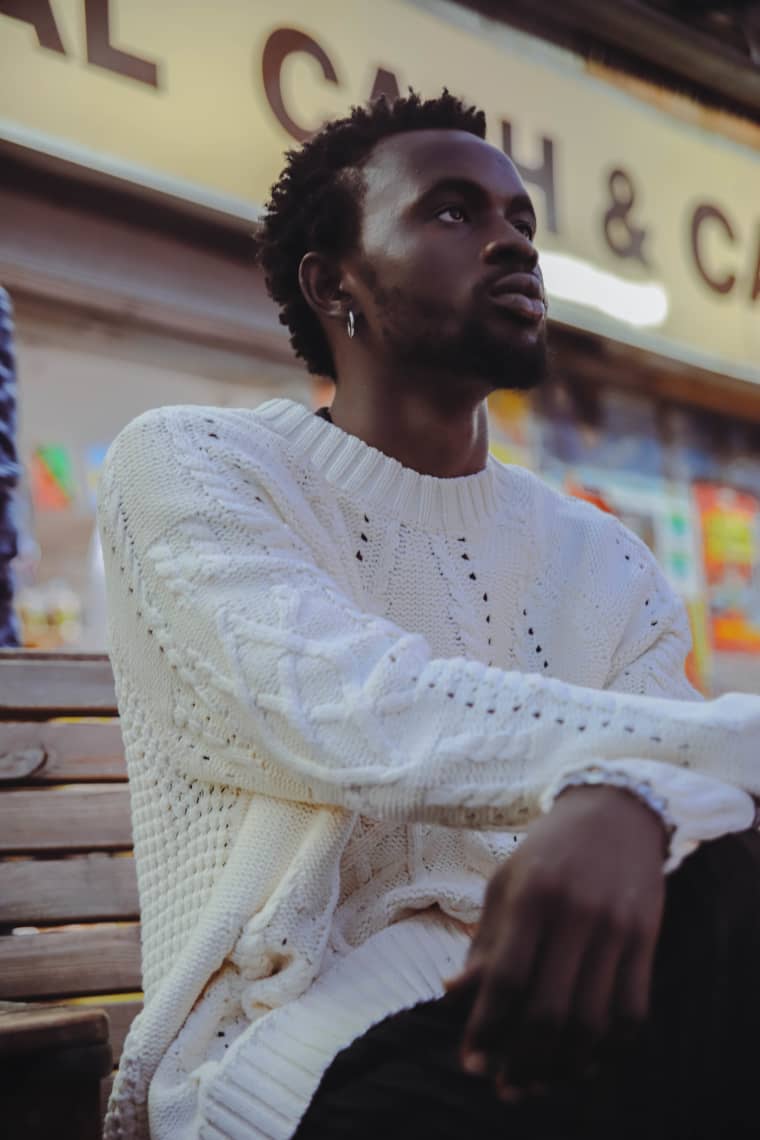 His breakthrough single, "Kwaku The Traveler," became a meme, with one of its lines — "Of course I fucked up / Who never fuck up? Hands in the air / No hands" — chopped up to soundtrack goofs and gaffes on social media. But the song isn't a gag. It's a raw reflection on past mistakes, a statement of desire to move forward a better man.
Sherif is eager to show the whole shape of himself in his music: his past relationships, loss, his own life history. "I always want to get my stories right," he says. "The message needs to be right before it gets out, because I don't know how people are taking my music. It could be deeper than what I think it is. Whatever we're putting out there, it's out forever."
Mohammed Ismail Sherif grew up in Konongo, a town in Ashanti, Ghana, now immortalized in song via the Villain track "Konongo Zongo." "When they say 'zongo,' it's like the trenches, the slums," he explains. Sherif's parents were traders mainly living in Greece; his Dad was a tire salesman while his Mom sourced bags and shoes, bringing them back to Ghana for relatives to sell.
"Everything I make, I want to make it evergreen and put in my pain, my all. That's what I believe is art." — Black Sherif
An only child, Sherif spent time living with extended family members and moving from place to place while his parents weren't around. But Sherif absorbed music when his mum was home. She'd play Ghanaian highlife in the house, and he lived across the street from a musical ground that hosted traditional festivals twice a week.
His dad put him on to reggae as well. "Reggae is about consciousness, realness, wellness — it's evergreen," Blacko says. Everything I make, I want to make it evergreen and put in my pain, my all. That's what I believe is art."
He was a troublesome child who spent time scaling walls and making mischief in school. "I was on badness when I was a kid; when everyone was going there, I was going here," he grins, hands sticking out in opposite directions. But his mischievousness, combined with the frustrations of jumping from relative to relative, would cause problems at home — and eventually that made him quiet and withdrawn.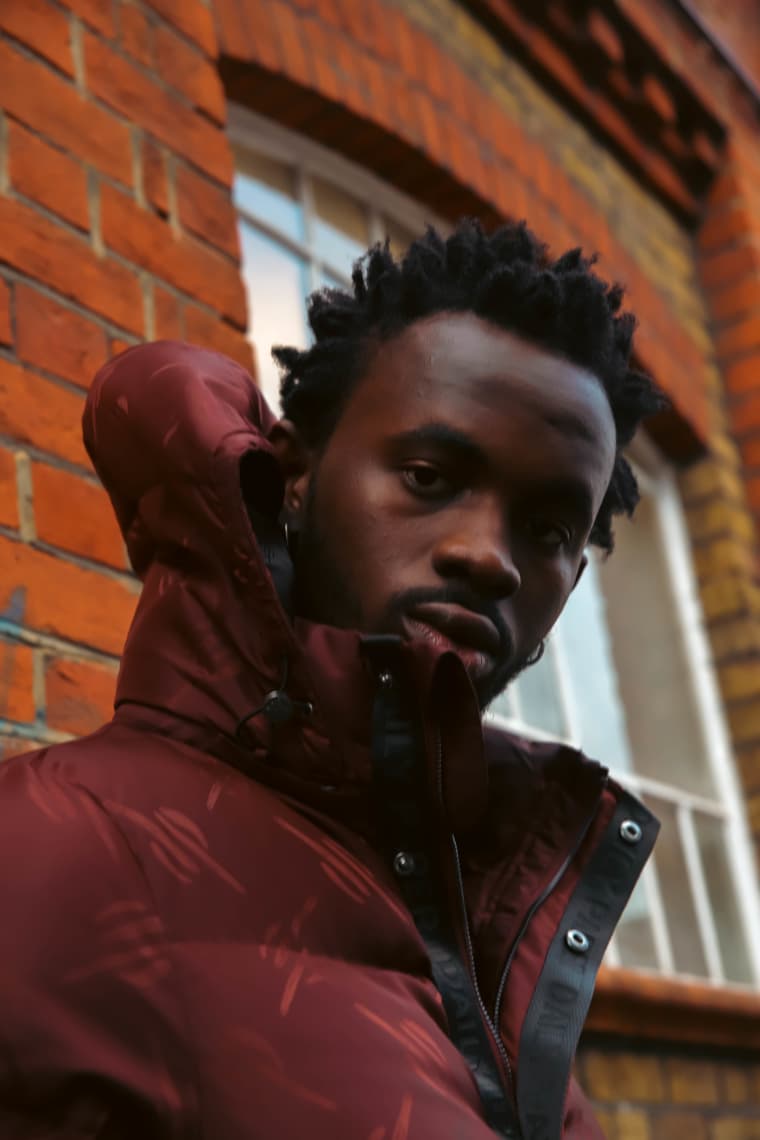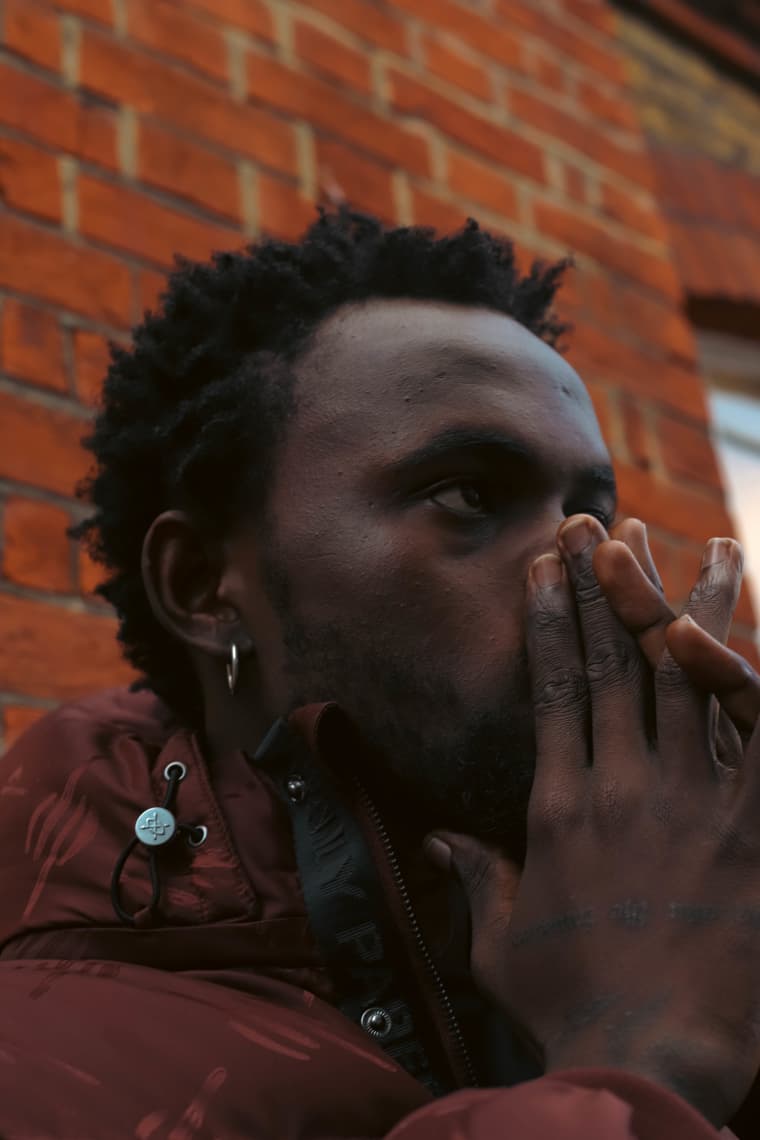 Music helped him regain his spirit. High school friends introduced him to hip-hop, particularly the mid-aughts trap later led into the mainstream by the Migos. "For a long while, nothing had impressed me like that," he says. "I was like 'yo, what kind of music is this?'"
It led him down internet wormholes, towards the Chicago drill scene and pioneers like Chief Keef, another influence he'd bring into his sound. From then on, he had tunnel vision; he'd spend endless time making songs, neglecting schoolwork, much to the chagrin of his parents.
In Sherif's eyes, his path was largely two choices: go to university, or follow in his dad's footsteps and join the family business. "I wasn't happy in school," he says. "It got to a time I wanted to stop and just come home and be whatever. I was sad, man — I wasn't living with my mum, I wasn't living with my dad. I was like, what's life? If I didn't go to university, that was what I'd be doing, selling my daddy's tires."
Deep down, Blacko didn't want to do that. He'd desperately held onto the potential he felt in his music, and he'd been eager to go to Accra after hearing about its bustling scene. So he opted for higher education over the family business. At least, that's the story he told his parents. He lied about applying to university to evade his mom, an excuse to make the move to Greater Accra at 17, staying with an older cousin in Tema.
That was his launchpad. "I won't be back for two or three days, [then] I'll come back home," he says, wryly. "I won't be back for one week, then one month. Then I ducked."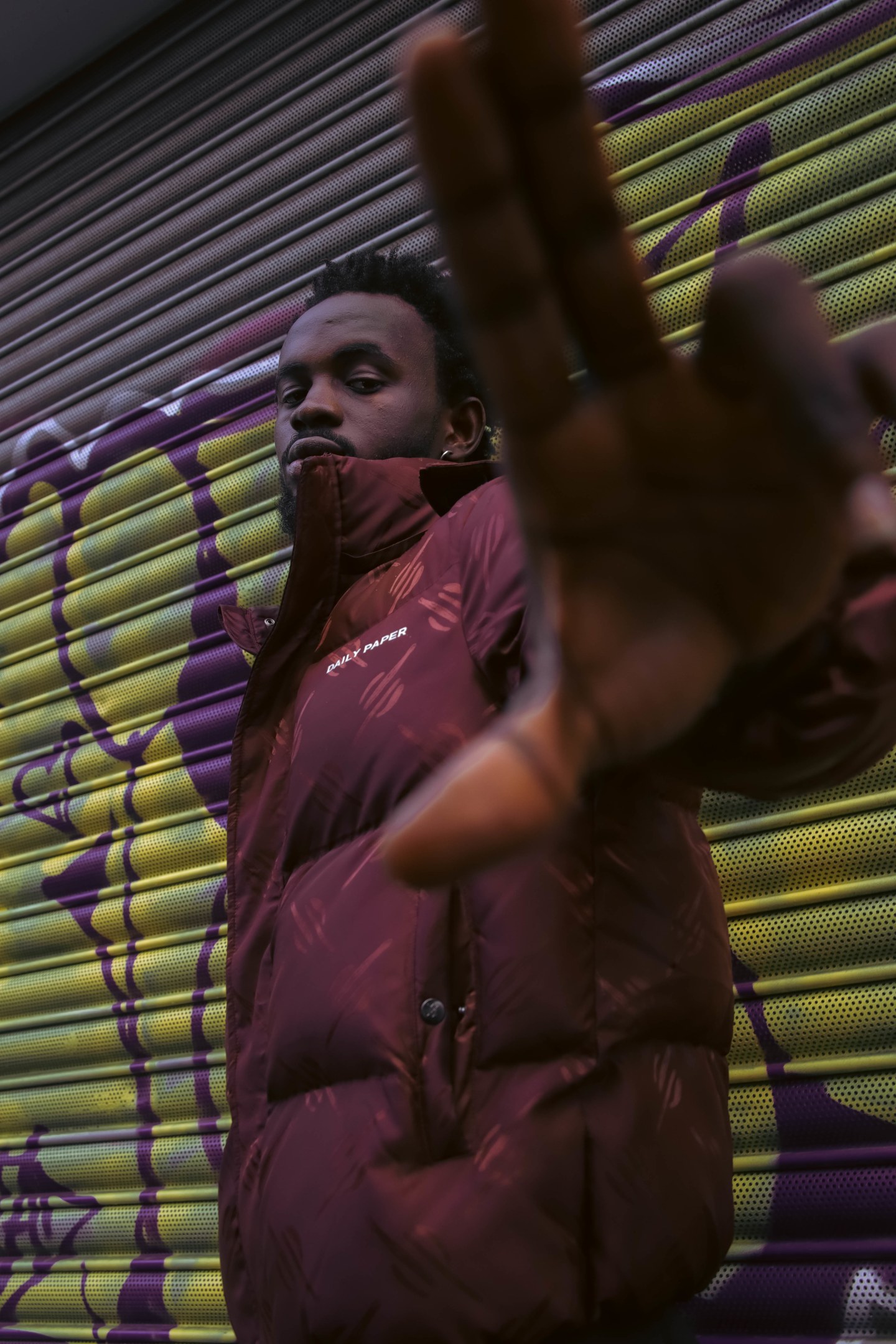 He eventually fled his new home, eager to keep working on music and get his music circulating in the streets, staying with friends to keep afloat. Only a teen at the time, he'd found the move difficult, but it felt like what he needed to do to achieve his purpose. "I had no choice," he says. "I felt like I could just go home and stay there, but I'd be useless. I didn't want to be useless to myself or my family. I found life in music, I won't lie."
It paid off. "Second Sermon" put Black Sherif on the map before Burna Boy hopped on the remix and sent the song into the stratosphere. Burna's not the only superstar who's welcomed Blacko into his orbit; in London, he is glowing about his feature on Stormzy's latest album.
I ask what success looks like to him, and he pauses before getting philosophical again. "Success is really a challenge more than an honor, because you don't want to succeed and lose interest in what made you succeed," he says, looking off wistfully. "This success means maintaining it, or growing it. The real beauty is not in the results, it's in whatever contributed to the success; the people that helped you, or the habits that got you there. The paper, the money, they're bonuses, man.
"When you lose the habits? You're gonna lose the success. I don't ever want to lose myself. I don't have to see me how [other] people see me. I have to see me how I see me."