Song You Need: underscores says goodbye to the past on "Count of Three (You can eat $#@!)"
Featuring 100 Gecs and Benny Blanco as co-writers, underscores changes direction.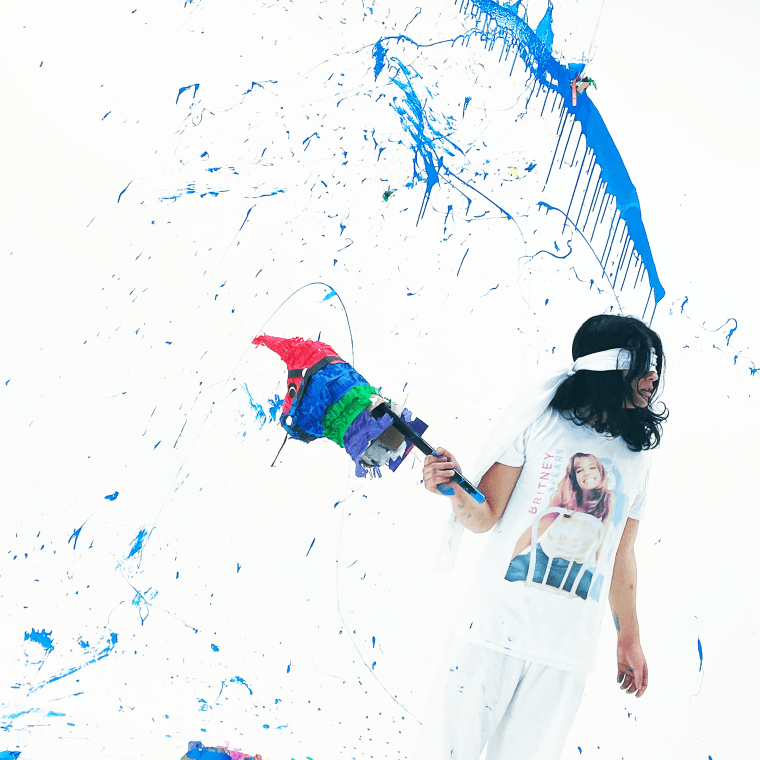 The FADER's "Songs You Need" are the tracks we can't stop playing. Check back every day for new music and follow along on our Spotify playlist.
The idea of "eras" or "chapters" in an artist's career sometimes feel like a clever branding technique to disguise what can feel like more of the same. The arrival of new music from underscores, the project of 22-year-old April Harper Grey, comes with notice of it marking the end of one era and the start of another. Luckily, "Count of Three (You can eat $#@!)" makes good on that promise.
Having broken out in 2021 with her album Fishmonger, underscores was fast-tracked into tours with likeminded artists such as glaive and Ericdoa, as well as studio sessions with 100 Gecs and the inescapable Travis Barker. It all felt like a natural development of the sound of Fishmonger, a wildly oscillating mix of pop-punk and electronic influences that percolated on Discord servers and duly exploded into the ecosystem branded as hyperpop. The ensuing marriage of a bunch of wildly talented kids and a streaming giant desperate to wrap their arms around something too fast-moving to hold on to was always likely to be short-lived. The need to move on to something new was inevitable.
"Count of Three (You can eat $#@!)" is underscores' next chapter and is perhaps most immediately noteworthy for its collaborators. 100 gecs' Dylan Brady produced the track alongside Cashmere Cat, while Benny Blanco is listed as a writer alongside Grey. Blanco has some of the biggest hits of the past decade under his belt and while underscores may not be dreaming of Justin Bieber-style success, the hooky vocals and earworm synths the song is built on have a much glossier pop sheen than anything on Fishmonger, a deeply anxious record made at home during the pandemic. You wonder if Blanco called upon his time working with Passion Pit, the maximalist synth-pop artist behind mid-aughts hits like "Sleepyhead," when contributing to a sugar-sweet song that glazes a darker subject matter.
Lyrically, Grey marries a theme of escape, from bad people and scary situations, with lyrics that switch between a little twee and others much closer to the bone. "You made me swallow my gum," she sings over a chugging guitar. "So this week's been difficult." That small-scale problem is soon put into context, however, when she beats herself up for not having the guts to believe someone "who doesn't feel no remorse." There's angst and pain evident throughout that makes the sway into more positive territory feel hard-earned. The end of this unhealthy relationship is treated as a cause for celebration as the song reaches its fist-punching climax. As the drums kick in it's hard to hold on to any shred of cynicism, as wave after wave of pop maximalism washes away the past and paves the way for something entirely different and new.