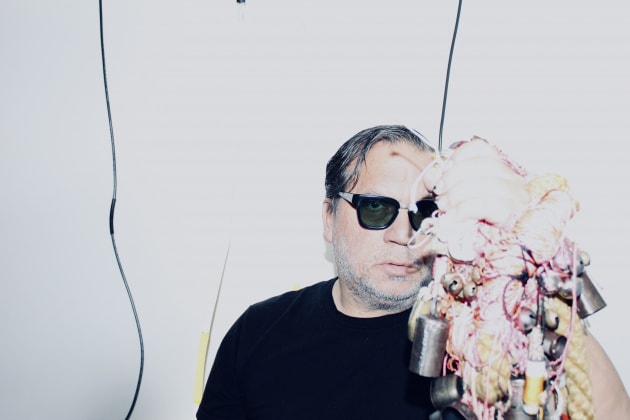 The FADER's "Songs You Need" are the tracks we can't stop playing. Check back every day for new music and follow along on our Spotify playlist.
Rob Mazurek has never tried to hide his penchant for other-worldly exploration. From the name of his freak-jazz collective, Exploding Star Orchestra, to their most recent album's title, Dimensional Stardust, there's no denying it: he's got a thing for the great beyond. Today (January 24), he's announced his next venture, an ambitious LP called Lightning Dreamers, with its lead single, "Future Shaman." The record is due out March 31 via International Anthem.
There are plenty of familiar voices on Lightning Dreamers, from Mazurek's collaborative roster and from the contemporary experimental music scene at large: Jeff Parker's shapeshifting guitar, Craig Taborn and Angelica Sanchez's many keyboards, Nicole Mitchell's quivering flute, Damon Locks' stratospheric sampling trapped in a polyrhythmic menage a trois with Gerald Cleaver's drums and Mauricio Takara's electric percussion. Mazurek sits in the midst of the madness — a sometimes-humble player-director alternating between the boards, the baton, the trumpet (his main instrument), the launeddas, and the spoken word.
"Future Shaman" finds the ensemble sitting comfortably in an interstellar groove, vibing in a relatively stable pocket of spacetime that slowly rips as the instruments begins to bug out in succession, each more aggressively than the last. Even in the song's wildest moments, though, there's still a sense that the Exploding Star Orchestra are in complete control, barely breaking a sweat — both the vessels for the turbulent sea of sound that passes through them and the calculating masterminds behind it.
Watch the new track's visualizer, created by Mazurek with help from cinematically inclined software engineer Mathieu Constans, below.