Song You Need: Steve Gunn and David Moore take the scenic route
"Over the Dune," the first single from the duo's newly announced joint LP, Let the Moon Be a Planet, is a gorgeous, glacial revery.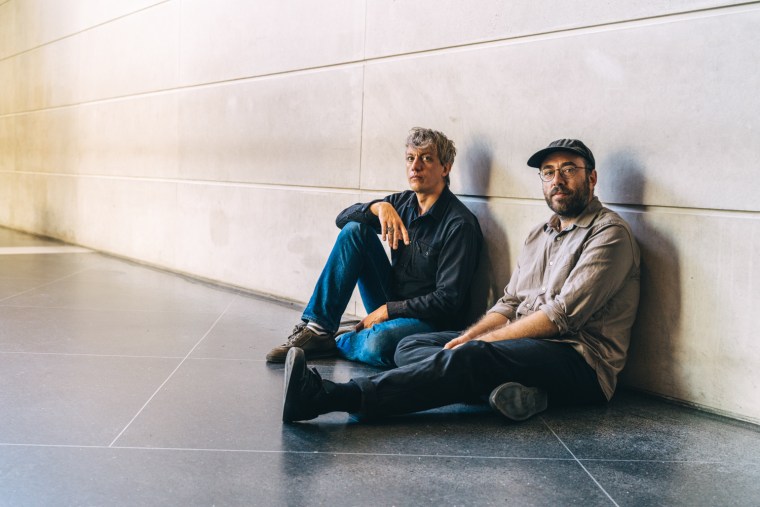 The FADER's "Songs You Need" are the tracks we can't stop playing. Check back every day for new music and follow along on our Spotify playlist.
Prolific guitar bender Steve Gunn and Bing & Ruth pianist David Moore have fused their ambient auras into a single entity. On Wednesday (January 25), they announced their debut joint LP, Let the Moon Be a Planet, due out March 31 via RVNG Intl.. It's the first installment of the label's newly launched Reflections series, a curated cycle of collaborative works with a portion of proceeds benefitting the food security non-profit benefit St. John's Bread and Life.
The record's first offering, "Over the Dune," forgoes the fierce calmness competition one might expect from the two master relaxers, instead settling on a sort of mutually assured tranquility. Lasting just under seven minutes, it's less a slow burn than a trickling stream, with Gunn's open-tuned strumming and Moore's sustained major chords allowing overtones to cascade at a gorgeous, glacial pace.
The new song comes with a video courtesy of Jason Evans, compiling slow tracking shots of an overcast day in Prospect Park. "This film is my attempt to inhabit the world Steve and David created with their album," Evans writes in a press release. "Like the songs themselves, I was trying to find an approach that favored a light hand and the curiosity of a child."
Watch the clip, view Gunn and Moore's upcoming performance dates, and check out Let the Moon Be a Planet's cover art and tracklist below.
Steve Gunn & David Moore tour dates
April 2 - Knoxville, TN - Big Ears Festival
April 5 - Helsinki, FL - G Live Lab
April 6 - Copenhagen, DK - Loppen
April 8 - Brussels, BE - BRDCST Festival
April 9 - The Hague, NL - Rewire Festival
April 19 - London, UK - Cafe OTO
April 12 - Glasgow, UK - Stereo
April 27 - New York, NY - (Le) Poisson Rouge
Let the Moon Be a Planet cover art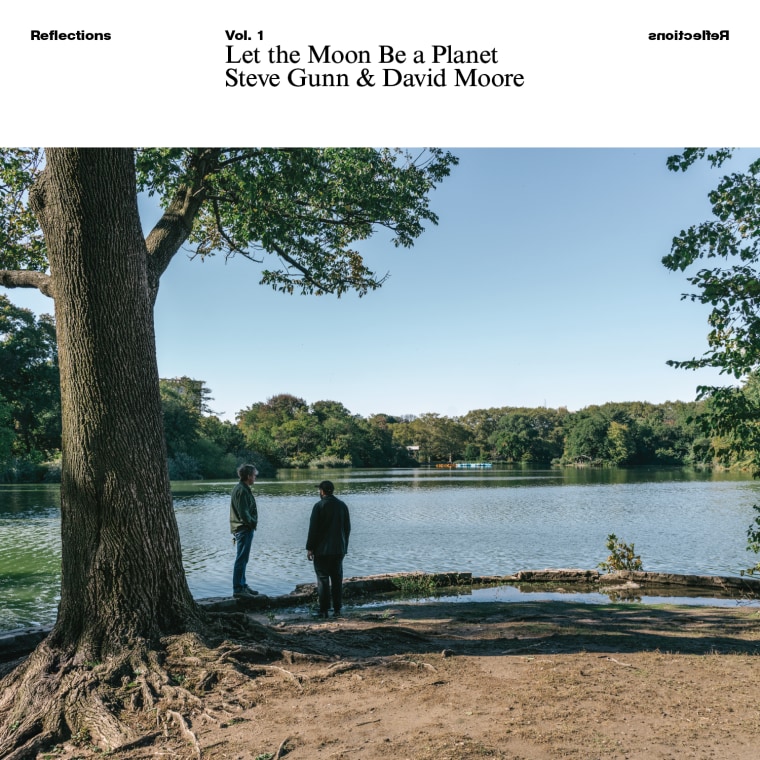 Let the Moon Be a Planet tracklist
1. Over the Dune
2. Painterly
3. Scattering
4. Basin
5. Morning Mare
6. Libration
7. Paper Limb
8. Rhododendron