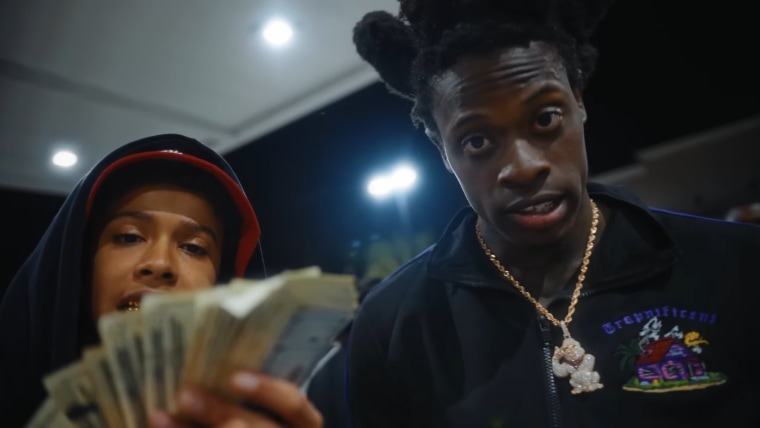 The FADER's "Songs You Need" are the tracks we can't stop playing. Check back every day for new music and follow along on our Spotify playlist.
Luh Tyler is a rapper from Tallahassee, Florida whose freewheeling day in the life of a teenager raps make me recall less stressful days. He's been making music for less than a year—"Law & Order," his breakout song, was recorded on his phone using BandLab—but he knows just as well as anyone else that rap is about saying some fly shit in a way that only you can. In an interview, Tyler's talked about having music from fellow Tallahasseeans Wizz Havinn and Real Boston Richey, Flint's Rio Da Yung OG, as well as Detroit's Peezy and Veeze in his rotation, and it's easy to see shades of all those artists filtered through him.
For the last few months, Luh Tyler's been taking a lap around Florida, hopping on songs with everyone from Pompano Beach's LOE Shimmy to Orlando's DTE Lil DayDay and popping up in the background of videos. On "Can't Move Wrong," Tyler and Deerfield Beach's Trapland Pat can't help but talk their shit. They're practically speaking in punchlines. Tyler's flow is calm and steady like a Box Chevy bending around corners. Next to Tyler, Pat's elastic flow makes him sound like he's rapping twice as fast. "If early bird get all the worms, these niggas super late," he scoffs. They could make reading The Cheesecake Factory menu sound cool.