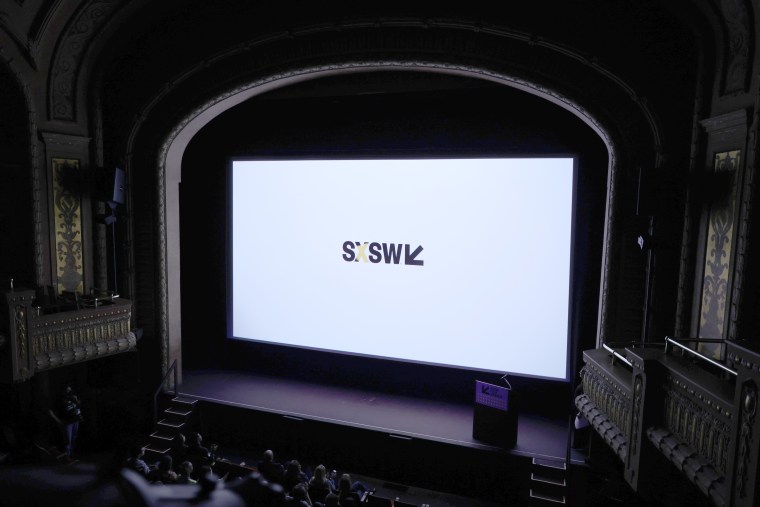 More than 400 artists have signed an open letter published by the Union of Musicians and Allied Workers calling for better pay for acts performing at South by Southwest. Downtown Boys, Zola Jesus, Rachika Nayar, Wednesday, Fugazi's Guy Picciotto, and Deerhoof's Greg Saunier are among the signees.
The letter calls for Penske Media Corporation — SXSW's current owner, and the publisher of Rolling Stone, Billboard, and Variety — to end the festival's policy of forcing bands to choose between a $250 performance payment ($100 for solo artists) and a festival wristband, demanding that all attending artists be given wristbands and that the payment be raised to $750. UMAW also demands that the festival waive its artist application fee, which is currently $55.
"The cost of touring, and the overall cost of living, have soared over the past decade, but SXSW has continued to offer the same disrespectful deal to artists," UMAW co-founder and Downtown Boys guitarist Joey La Neve DeFrancesco wrote in a statement to Pitchfork. "The festival has continued to grow, and openly brags about the hundreds of millions of dollars it generates for Austin. Yet the artists who are the backbone of the festival continue to be mistreated."
The FADER has reached out to SXSW's press office for comment. Read UMAW's full letter below.
Since SXSW launched in 1987, musicians have been the festival's backbone and main draw. Yet despite SXSW's consistently growing profits and ever-expanding programming over the past 30+ years, the musicians performing at the festival have been exploited with low pay, high application fees, and other insults.
For at least a decade, SXSW has offered its showcasing artists the same unjust compensation options: either take a wristband to attend the festival, or receive a one time payment of $250 (or $100 for solo artists). International artists do not even have this choice, and are only offered a wristband with no possibility for compensation.
While SXSW has maintained these insultingly low wages since at least 2012, the festival has regularly increased its application fees. For instance, in 2012 the fee was $40, and now it's $55, a 37.5% increase. Even without accounting for skyrocketing inflation, these stagnant wages and growing fees have meant an actual decrease in wages for SXSW performers over the past decade.
Enough is enough. Artists have built SXSW and we must be fairly compensated for our work. The undersigned artists demand that SXSW:
Increase the compensation for showcases from $250 to at least $750 for all performers. (Which is still less than the cost of a single music badge to attend the festival.)
Include a festival wristband in addition to financial compensation. Stop forcing artists to choose between being paid and attending the festival they are performing at.
Provide the same compensation + wristband deal to international artists and domestic US artists.
End the application fee.
SXSW regularly boasts about bringing hundreds of millions of dollars into the Austin economy. The festival is now owned by Penske Media, who also own Rolling Stone, Billboard, Variety, and the Hollywood trade publications. The corporation's CEO Jay Penske is the son of billionaire Roger Penske, and is himself worth roughly a quarter of a billion dollars. The festival brings high profile politicians and business people from all over the world for high level speeches, panels, and networking. Yet SXSW continues to severely mistreat the artists who are the backbone of the enterprise. We demand fair pay for musicians at SXSW.