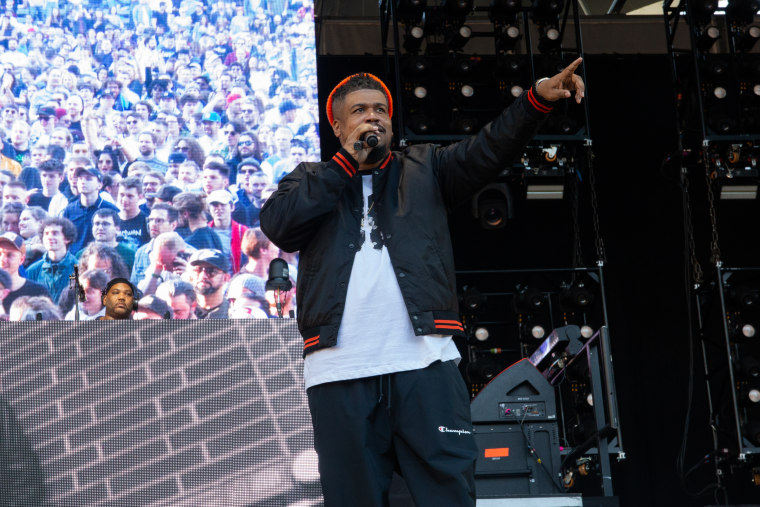 Trugoy the Dove, the rapper and producer born David Jude Jolicoeur who changed hip-hop as one-third of De La Soul, has died. He was 54. A representative for Jolicoeur confirmed his passing to The FADER. A cause of death was not revealed; in 2017 Jolicoeur openly discussed the effects of congestive heart failure on his health.
Born in Brooklyn, Jolicoeur moved to East Massapequa and attended high school in Long Island. There, he met Vincent Mason and Kelvin Mercer, the two artists with whom he would form De La Soul. "We didn't dress like anyone else and we had our own language so nobody would know what we were talking about," Jolicoeur once said, "so it was natural that we'd do different things with our music too."
The three teenagers landed on their pseudonyms — Jolicoeur chose Trugoy, or "yogurt" spelled backward, and was also known as Plug 2 and Dave — and began on the path to the album that would change their lives and the hip-hop canon. 3 Feet High and Rising, released in 1989 on Tommy Boy, was a critical and commercial smash for its infectious oddball energy, dense lyricism, and unorthodox use of samples. The album drew much scrutiny for its concept of the "D.A.I.S.Y. Age," or "Da Inner Sound, Y'all," a humanist sentiment that got the band unfairly labeled as hippies.
Partially in reaction to this pigeonholing, the band's music took a darker turn on De La Soul is Dead, their sophomore project shared in 1991. "[The album] was a backlash of feeling that way about the industry," Jolicoeur said in 2015. "About how our art was being compromised." The album was awarded one of The Source's first ever five-mic ratings.
De La Soul's streak of influential and acclaimed works continued throughout the '90s and beyond. 1993 saw the release of Buhloone Mindstate with Stakes Is High arriving in 1996. Not long after the release of The Grind Date, De La Soul's seventh LP, Trugoy appeared along with his De La Soul bandmate Maseo on the global hit "Feel Good Inc" by Gorillaz.
The group's first six albums were kept off of streaming services for years over royalty disputes and sample clearance issues between De La Soul and Tommy Boy. The stalemate at one point led the band to share their entire catalog for free via their website for 25 hours in the celebration of their 25th anniversary. After some false starts that saw the band plead with their fans not to stream their music should it appear online, the band announced a deal to bring the albums to streaming after Tommy Boy was acquired by Reservoir.
In 2016, De La Soul released their crowdfunded ninth album And the Anonymous Nobody... , the trio's final album shared during Jolicoeur's lifetime. "I think we will not stop making music," Jolicoeur told XXL in 2014. " De La Soul will never break up... As long as it can go, it will."