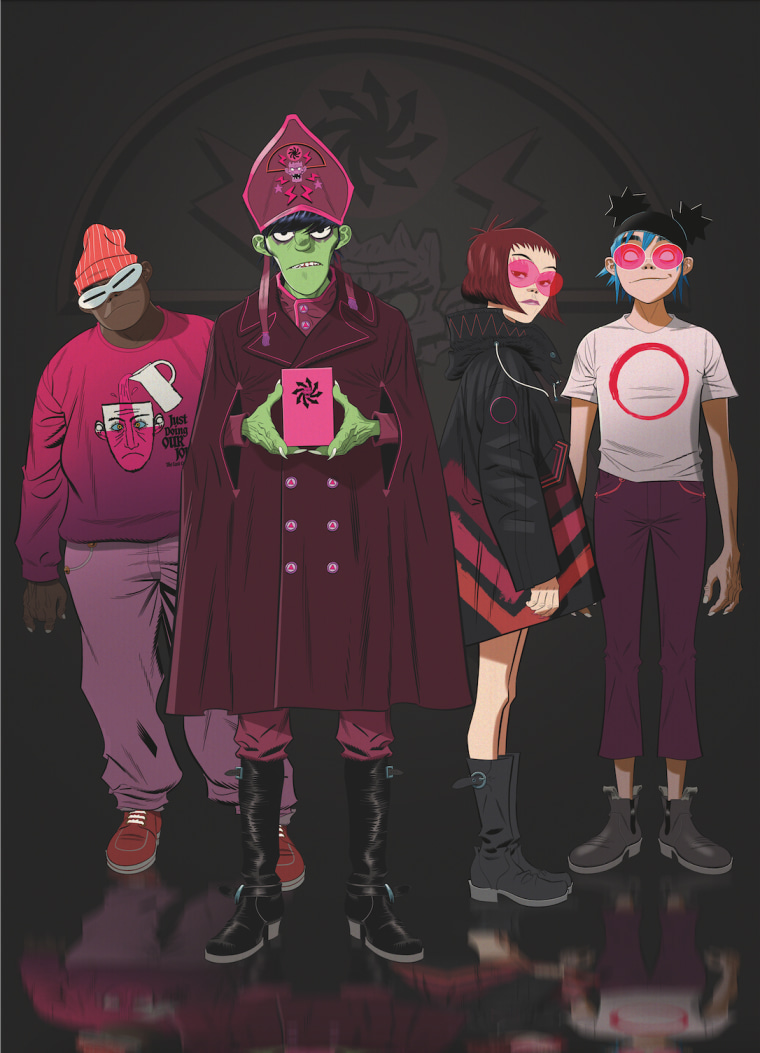 Last Friday, Gorillaz shared their eighth studio album Cracker Island. An album written as the animated band's co-founders continued production on a now-shelved animated film, Cracker Island saw Damon Albarn and Jamie Hewlett enlist a range of legends and modern stars like Stevie Nicks, Bad Bunny, Thundercat, and Beck. The album's deluxe edition, released just a few days later, dives back into the Gorillaz catalog to reunite with two of the collaborators featured on some of their most popular music: Del The Funky Homosapian, who rapped on the band's debut single "Clint Eastwood," and De La Soul, featured on the Grammy-winning "Feel Good, Inc."
Both songs are decidedly a showcase of where Gorillaz are now rather than a revisitation of the hits. "Crocodillaz" inspires a wide range of emotions thanks to the appearance of De La Soul's Trugoy The Dove, who passed away this month at 54. However, its plucky and peppy D.A.I.S.Y. Age-inspired joy, bolstered by Dawn Penn's delirious guest vocals, is more grin than tear-inducing. Things remain light on "Captain Chicken," where Del The Funky Homosapian crafts one of his singular Saturday morning cartoon-ready characters over a tense, dance-punk instrumental. The two songs will get the most attention on the deluxe, but don't sleep on the appearance from Brazilian funk artist MC Bin Laden on "Controllah" and a gorgeous piano rendition of "Silent Running" featuring Adeleye Omotayo.
Listen to the deluxe edition of Cracker Island below, and listen to Damon Albarn discuss the album on the latest episode of The FADER Interview.