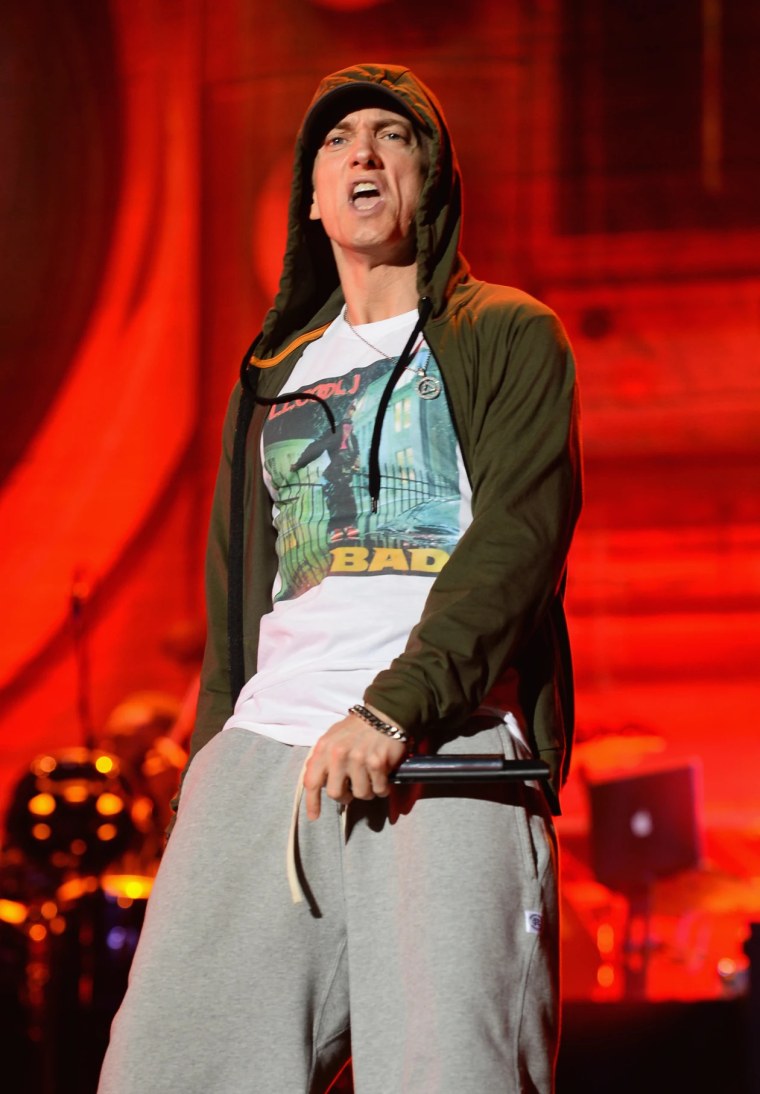 Eminem has taken steps to block Real Housewives of Potomac stars Gizelle Bryant and Robyn Dixon from trademarking the name of their "Reasonably Shady" podcast, Page Six reports.
The Real Housewives duo reportedly attempted to trademark the name with a view to selling merchandise, including water bottles, lip gloss, sweatshirts, hats, jackets, and socks. In response, Eminem's legal team claims their client will have his brand "damaged" by such a move and wish to block any trademark application from being successful. Court papers also show representatives for the rapper claiming that the "Reasonably Shady" name can "cause confusion in the minds of consumers," who have known him as Slim Shady and Shady since he first emerged three decades ago.
The Reasonably Shady podcast was launched in 2021 with Bryant and Dixon recently celebrating 5 million downloads. The show is home to conversation about "dating, relationships, marriage, entrepreneurs, motherhood, style, glam, current events and more," and has led to spin-off live shows.
Dixon and Bryant have not publicly commented on Eminem's legal action and have until March 26 to respond to Eminem's request.