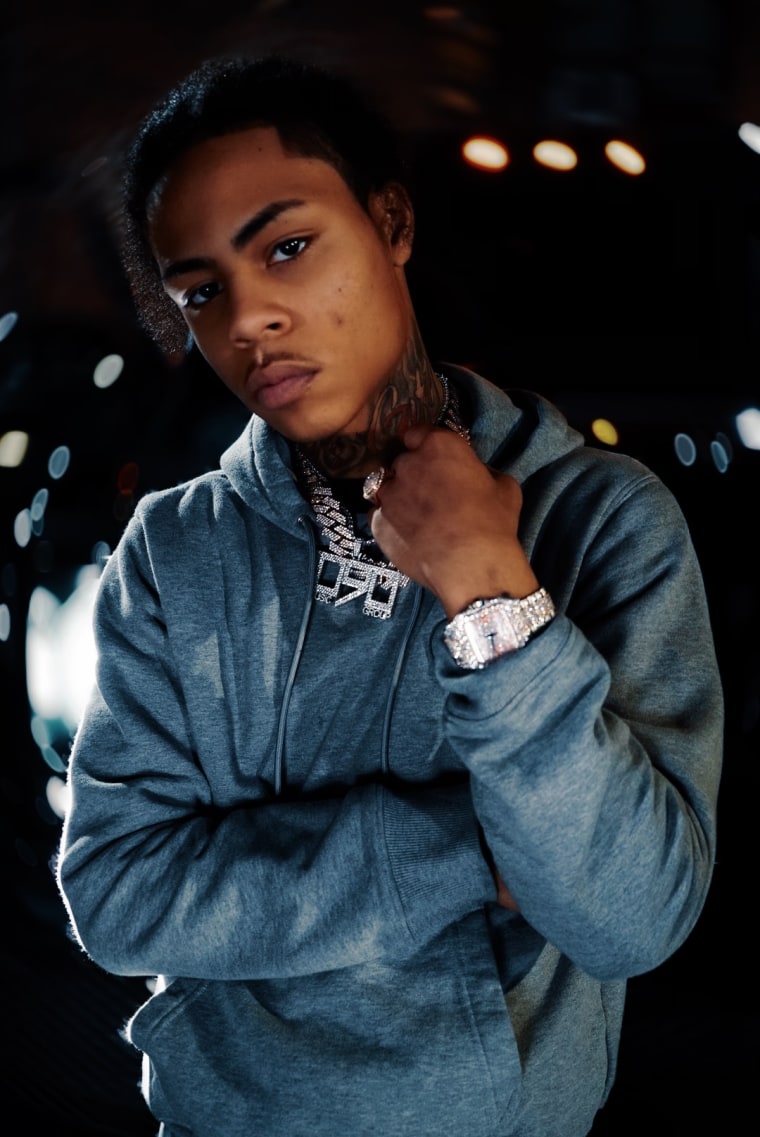 Kevin Perez (Kay Flock) has been charged with racketeering conspiracy and more in a federal indictment, along with seven other alleged members of the Bronx gangs Sev Side and Third Side.
The indictment was unsealed today (February 23) by Damian Williams, the United States Attorney for the Southern District of New York, and Keechant L. Sewell, Commissioner of the New York City Police Department. If convicted of all the charges against him — Racketeering Conspiracy, Murder in Aid of Racketeering, Use of a Firearm Resulting in Death, Attempted Murder and Assault with a Dangerous Weapon in Aid of Racketeering, Use of a Firearm for Attempted Murder, and Assault with a Dangerous Weapon — he would likely face life in prison, per federal sentencing guidelines.
Perez is one of six alleged Sev Side members charged today, with the two remaining defendants alleged to be Third Side members and charged in a superseding indictment last month. According to today's indictment, Perez and his Sev Side co-defendants began their involvement in the gang in 2017. As in many conspiracy cases involving rappers, the indictment cites social media posts and song lyrics alongside violent crimes, firearms possession, and fraud as evidence of criminal gang activity.
In addition to the racketeering conspiracy charge the group faces, Perez is specifically charged with the murder of Hwascar Hernandez, who was shot to death in Manhattan's Hamilton Heights neighborhood on December 16, 2021. Perez and other alleged members of Sev Side face additional charges stemming from Hernandez's killing. All eight indicted individuals are charged with multiple crimes except for Jossi Castro, who only faces the superseding racketeering conspiracy charge.
"Over a span of several years, the members of these gangs allegedly terrorized neighborhoods in the Bronx and Manhattan by killing and shooting other people," DA Williams said in a press release announcing today's indictment. "Through these charges, we will hold Sev Side and Third Side members responsible for plaguing our communities with gun violence."
The FADER has reached out to a representative of Perez for further comment.