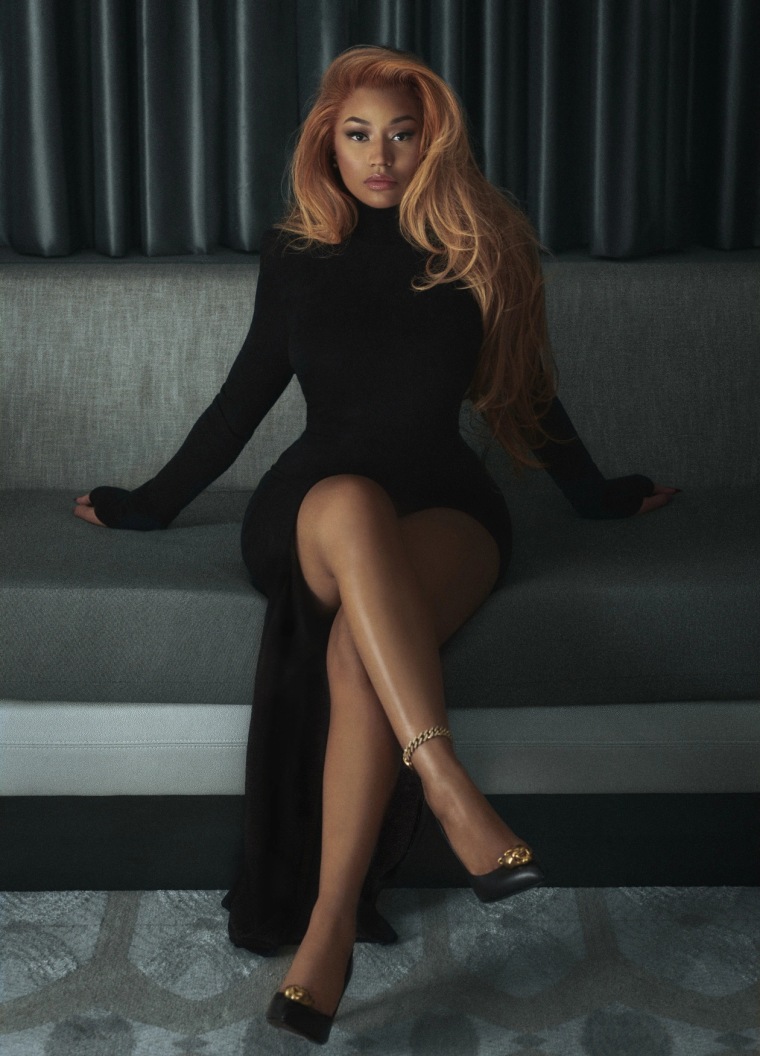 Nicki Minaj has revealed that she will launch her own label in the new feature, confirming the first names on her roster and outlining plans for the label to represent a wide variety of music beyond hip-hop and rap.
Minaj broke the news on her Queen Radio show for Amazon Music's AMP platform on March 3, NME reports. The label's name hasn't been revealed but Minaj said it will be a subsidiary of Republic Records. Minaj added that Nana Fofie, Tate Kobang, Rico Danna and London Hill will all release music on her label with more names to be announced. Songwriter Patty Lauren will serve in an A&R role at the label.
Minaj said of her label, "When I get behind an artist, y'all know how I do shit for people that's not even signed to me. Imagine what Imma do for the ones that's signed". The label will also branch out to include genres outside of rap, as Minaj explains: "Don't think my label is just rap, or Black, or anything. We got some other genres of music."
Last week Minaj released "Red Ruby Da Sleeze," her first new material of 2023. It is the follow-up to 2022 hit "Super Freaky Girl," which made history as the first No. 1 debut for a hip-hop song by a female artist with no accompanying acts since Lauryn Hill's "Doo Wop (That Thing)" in 1998.