Lonnie Holley brings in Bon Iver for new song "Kindness Will Follow Your Tears"
It's the third and final single from Holley's new album Oh Me Oh My, coming Friday via Jagjaguwar.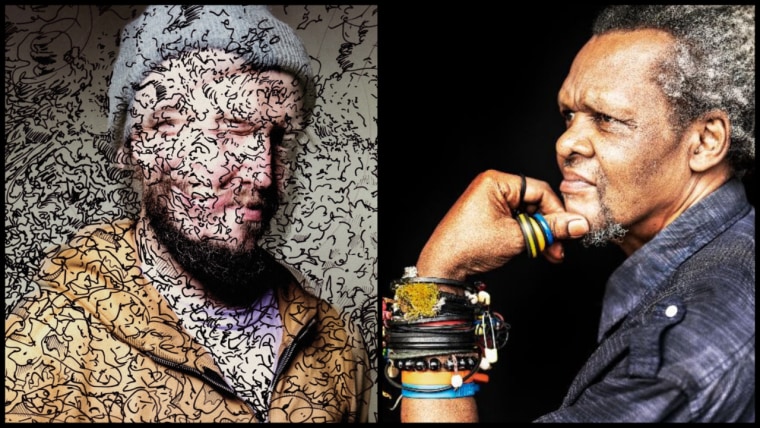 Lonnie Holley has shared the third and final offering from his new album Oh Me Oh My, set to arrive this Friday (March 10) via Jagjaguwar. Following in the footfalls of its slow, contemplative predecessors — the record's Michael Stipe-featuring, Song You Need-certified title track and its follow-up, "I Am A Part Of The Wonder" (feat. Moor Mother) — "Kindness Will Follow Your Tears" is a tectonic soundscape created in collaboration with the sultan of slow and contemplative sounds, Bon Iver's Justin Vernon.
The new song centers sage performances from both Holley and Vernon — the former delivering his wisdom in raw, impressionist, semi-sung spurts, the latter contributing tranquil vocal harmonies, shimmering guitars, and occasional flourishes of percussion, tied together by serene production from Jacknife Lee. "You can still hear my mother and my grandmother / Them saying / Saying hush little baby / Hush little baby / Don't you cry," Holley sings, as if his life is unfurling before his eyes, projected from grainy, damaged film that has somehow remained mostly intact after decades of disuse. "Greatness will come in the morning / And kindness will follow your tears / And dry them up / Down through the years," he finishes.
Watch Christopher Paul Stelling's abstract visual treatment for "Kindness Will Follow Your Tears, check out Oh Me Oh My's cover art and tracklist, and view Lonnie Holley's spring 2023 live dates below.
Oh Me Oh My album art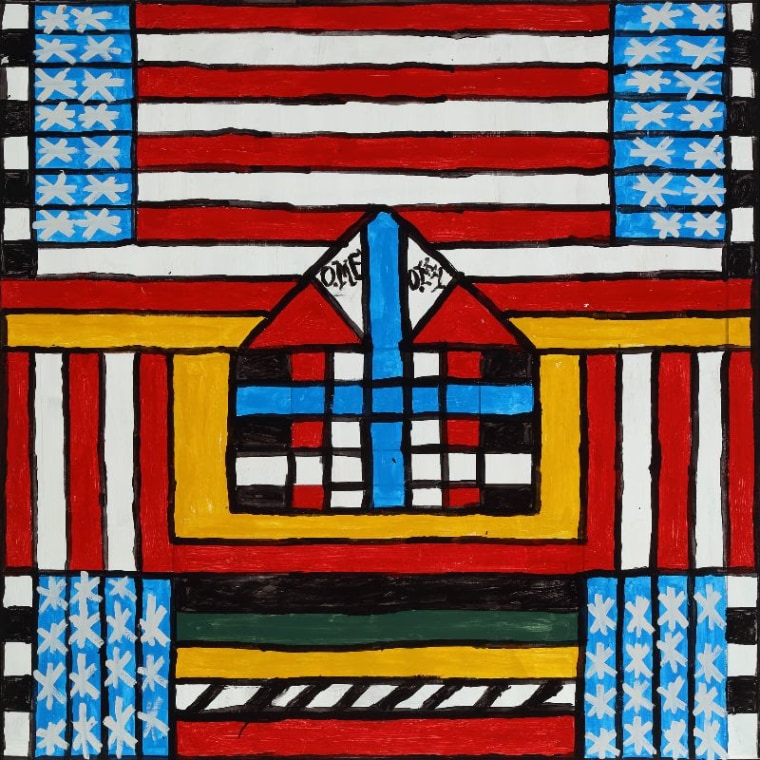 Oh Me Oh My tracklist
1. Testing
2. I Am A Part Of The Wonder (with Moor Mother)
3. Oh Me, Oh My (with Michael Stipe)
4. Earth Will Be There (with Moor Mother)
5. Mount Meigs
6. Better Get That Crop In Soon
7. Kindness Will Follow Your Tears (with Bon Iver)
8. None Of Us Have But A Little While (with Sharon Van Etten)
9. If We Get Lost They Will Find Us (with Rokia Koné)
10. I Can't Hush
11. Future Children
Lonnie Holley spring 2023 performances
March 17 - London, UK - Royal Academy
March 18 - London, UK - Café Oto
March 30 - Knoxville, TN @ - Big Ears
May 18 - New York, NY - The New York Society for Ethical Culture