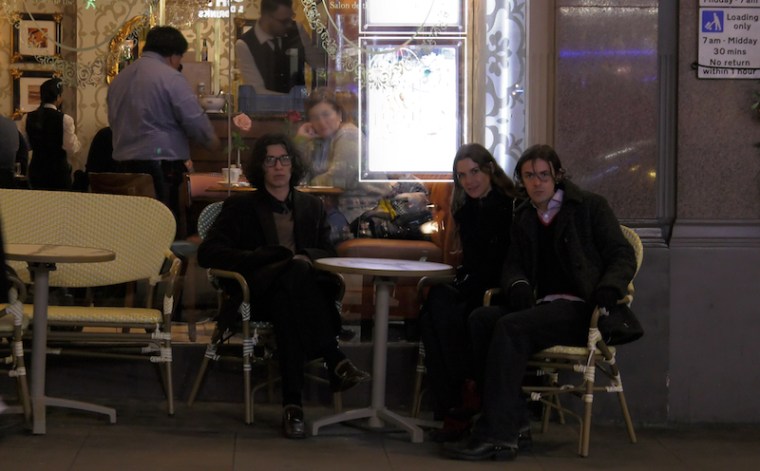 The FADER's "Songs You Need" are the tracks we can't stop playing. Check back every day for new music and follow along on our Spotify playlist.
Up to now London-based bar italia have been something of a mystery. The three-piece group have largely released music via Dean Blunt's World Music label with little in the way of live shows or social media presence. Not that this has been a ploy to gain an alluring mystique, instead opting for a pure-minded focus on the music they make. Their songs, such as last year's excellent "Polly Armour" and "Miracle Crush," capture the spirit of the '80s and '90s U.K. indie scene with jangly guitars, pop melodies, and a discernable air of cool. Their songs don't speak of a band that wish it was literally still 1996, but that a play on a late night John Peel BBC show would be nice.
New song "Nurse!" is bar italia at their most cooly detached, with the guitars played so lackadaisically you'd swear all three members of the trio were kicked back on a vintage leather sofa as they recorded it. Dig into the deadpan delivery, however, and "Nurse!" speaks to a spiraling romantic obsession. The relationship at the center of the song is one that leaves singer Sam Fenton with blurred vision as he struggles to shake the girl from his mind. The feeling is reciprocated, seemingly, with Fenton singing that his partner "said I'm coming alive. Haven't felt this alive since you were 21." Nina Cristante, meanwhile, beckons you into "the silence" with her magnetic verses. That feeling, of being drawn in toward a reinvigorating force, might just be how you feel about bar italia come the end of the song.