Plugg pioneer Tony Shhnow has announced a new album titled Love Streaks, coming April 28. He shared the news today (March 16) along with the project's lead single, "ILY / IH8U." The new track is short, sweet, and as paradoxical as its title suggests — just over 90 seconds and constantly swerving between opposite emotional poles.
"I can't pick and choose," the Atlanta emcee raps on the song's first and only verse, which lasts less than half a minute. "Some days I wanna run with you / Some days I wanna give yo ass the boot." His voice is carried by a Grimm Doza beat that centers a soulful vocal sample and high-pitched, frantic synth arpeggios that somehow blend right into the cut's chaotic yet soothing aesthetic.
"I went into this with more compassion," Shhnow says of his forthcoming record in a press release. "This is the most vulnerable I've been on a project and I tried to put a lot of my own love life into it. A lot of the samples came from iconic Black love movies like Romeo Must Die, Poetic Justice, Two Can Play That Game, and How To Be a Player. I studied those soundtracks when making Love Streak, and tried to recreate the feeling the tracks added to the storyline and themes of the films.
"This is not just a love project, this is a life project," he continues. "It's tastefully toxic — this is what it'd sound like if Billy Dee Williams and Luther Vandross had a kid, and they made an album. This is for everyone… This is for your girlfriend, this is for your mom, your sister, your brother, your uncle, your father. This is for you — this is for me."
Jelani Miller's visual treatment for "ILY / IH8U" plays on the "He loves me, he loves me not" trope, with Shhnow picking petals off a rose as he ponders his feelings. Watch the clip and check out Love Streak's cover art and tracklist below.
Love Streak cover art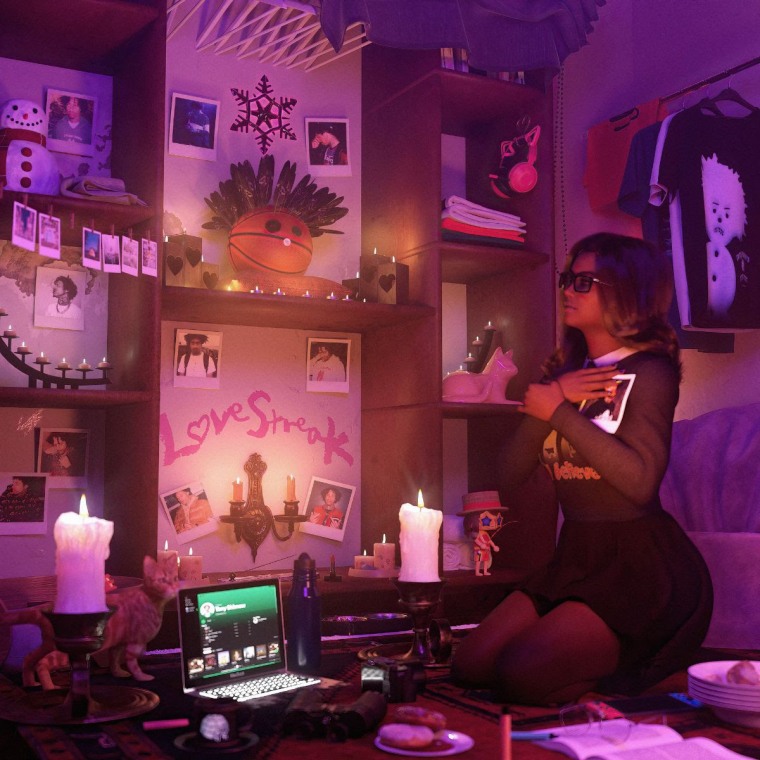 Love Streak tracklist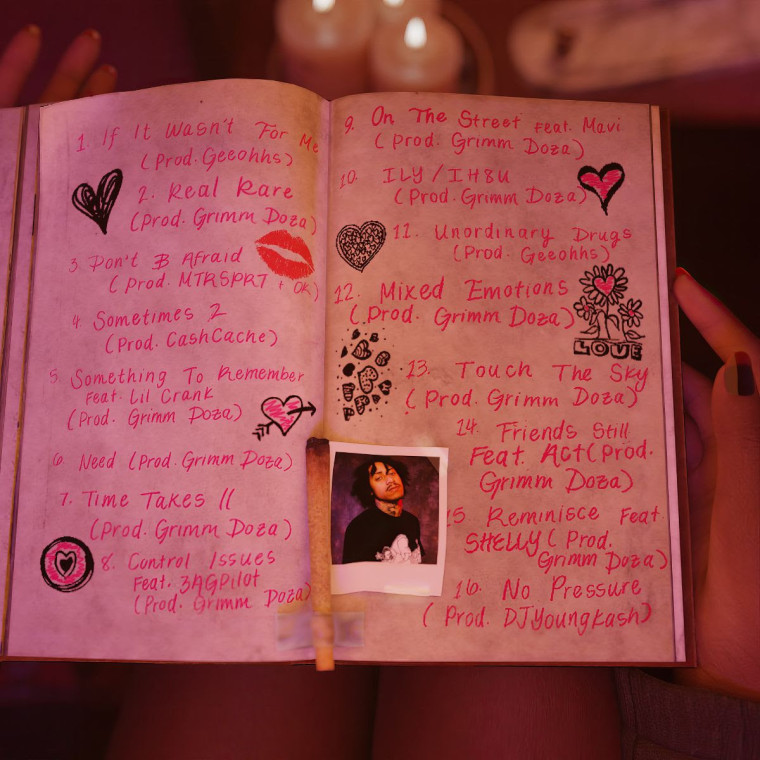 1. If It Wasn't For Me
2. Real Rare
3. Don't B Afraid
4. Sometimes 2
5. Something to Remember (feat. Lil Crank)
6. Need
7. Time Takes II
8. Control Issues (feat. 3AG Pilot)
9. On the Street (feat. Mavi)
10. ILY / IH8U
11. Unordinary Drugs
12. Mixed Emotions
13. Touch the Sky
14. Friends Still (feat. Act)
15. Reminisce (feat. DRAM)
16. No Pressure