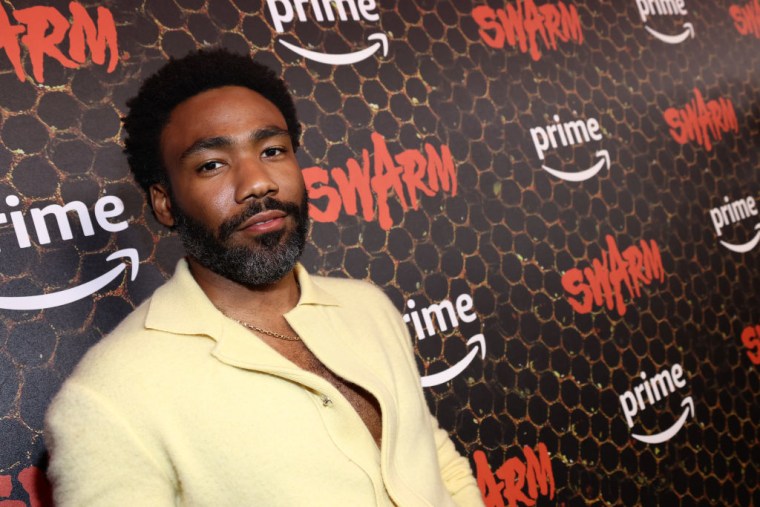 Swarm is the new TV show from Atlanta creator Donald Glover. It stars Dominique Fishback as a huge music fan whose obsession with fictional pop star Ni'jah pushes her to extreme and violent situations. Swarm debuted on Amazon Prime Video today, March 17, and an accompanying EP of music from the show has been released alongside it.
The EP features six Ni'Jah songs including a collaboration with Glover, credited to his Childish Gambino moniker. Ni'Jah's vocals come courtesy of Kirby, the Roc Nation-signed artist who released her debut album Sis in 2020. Glover executive produced the tracks with regular collaborator Michael Uzowuru. Check it out below.
Glover's last album as Childish Gambino, 3.15.20, was released in 2020. At the time Glover speculated that it would be his final project under that name. His hit TV show Atlanta wrapped up after four seasons in 2022.