Song You Need: The Japanese House merges timelines on "Boyhood"
Amber Bain returns with her first new release since 2020.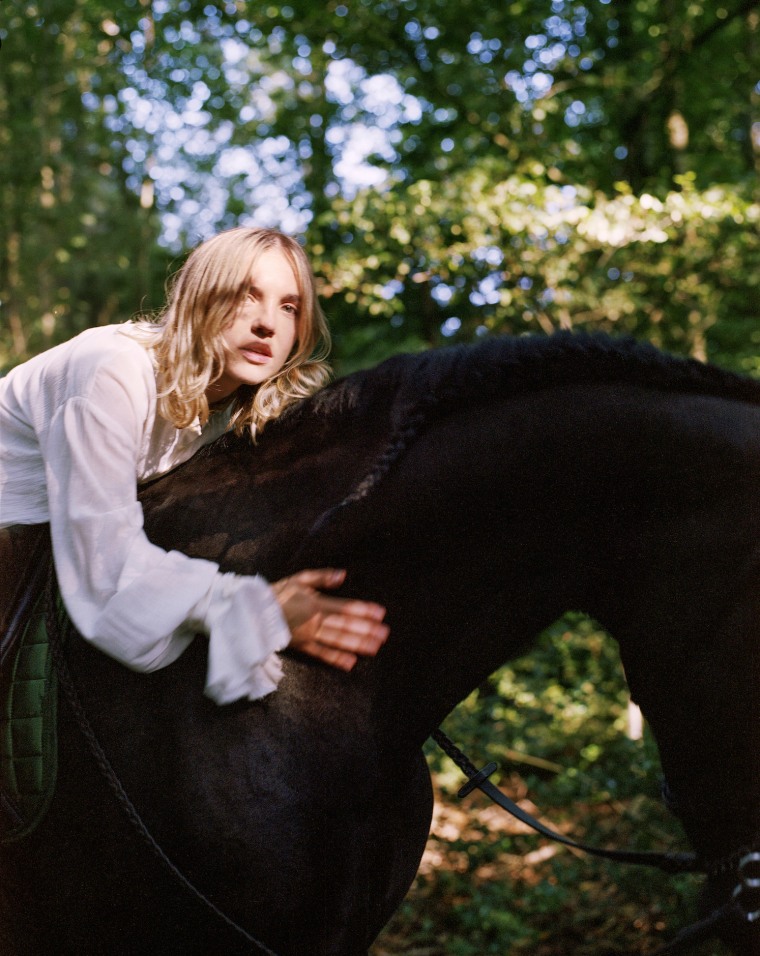 The FADER's "Songs You Need" are the tracks we can't stop playing. Check back every day for new music and follow along on our Spotify playlist.
The Japanese House (the name under which British songwriter Amber Bain writes and records) has been relatively lowkey in recent years. Fans have not heard from Bain since 2020 EP Chewing Cotton Wool, which arrived soon after debut album Good at Falling – one of The FADER's Best Albums of 2019. Those fans who have come to call The Japanese House home over the past few years have done so in plush surroundings. Bain's music is tender and restrained, as if she is cushioning her own fall as she recants wounding memories and works through still-present feelings.
On the new song "Boyhood," Bain addresses how trauma shapes a person as well as the complexities of gender identity. Similar to a lot of the music produced by drummer George Daniel and released on the band's Dirty Hit label, "Boyhood" sounds a little like The 1975 (specifically the melody of "Somebody Else") but Bain writes from a personal enough point of view to make the song feel distinct. There's a deftness to the line "I wanna change but it's nothing new. And if I grow in gonna get so old," that encompasses both character-forming experiences and that naive period in your life when the idea of turning 25 is a horror story. "Boyhood" isn't just about looking back, though, with Bain bringing the story into the current day with reference to living life as a search, always "out looking for me." That idea, that new experiences bring us closer to being the person we strive to be, feels healing. So, too, does having new Japanese House music in the world.
Speaking to The FADER in a statement, Bain said: "I've been thinking a lot about my gender for the last few years, thinking about how I don't really feel like a girl, or woman, but I grew up as a girl. I never had a boyhood, and I often wonder how different it would have been if I did. 'Boyhood,' to me, represents a hidden, parallel and perhaps truer version of myself growing simultaneously with the version I presented to the world. Those two versions now are slowly merging."