Song You Need: Lucy Liyou's boldly naive textural journey
The title track from their newly announced album Dog Dreams (개꿈) is a long ride through a strange, semi-conscious space.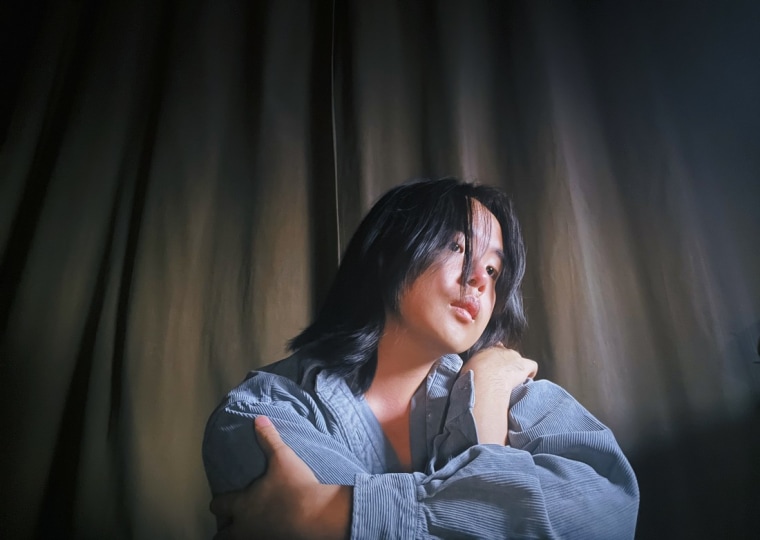 The FADER's "Songs You Need" are the tracks we can't stop playing. Check back every day for new music and follow along on our Spotify playlist.
Lucy Liyou has been a force in experimental music since long before the release of their official debut album, Welfare/Practice, last year. This week, they announced that record's follow-up, Dog Dreams (개꿈), co-produced by Nick Zanca and due out May 12 via American Dreams Records. The news came with the project's lead single and title track, as well as an interactive 3D "dream game" created in collaboration with Rustin Lee.
"Dog Dreams" is a nearly 15-minute ride through Liyou's subconscious, beginning in soft, abstract textures that solidify and gain in intensity for the track's first section. About four minutes in, a lone, slow keyboard melody enters, rising above the mile-deep drone that continues to develop beneath it. Liyou's natural speaking voice arrives next (a rare occurrence in their music), adding some semi-solid scenery to their aqueous aural landscape. "I know there was water, and a shore, because I was there with you," they whisper, hitting a sweet spot in the mix between the prominent piano plinks and the consistent tide of drone. Their words are followed by a violent crescendo that finally falls back, replaced by fragmented vocalizations more characteristic of their earlier work. Even amid this chaos, though, it's intuitively evident that "Dog Dreams" is a love song, delivered with intense longing to a shadowy figure who lies just out of reach.
In the track's second half, when Liyou starts to sing, the theme begins to emerge with more clarity. "Just once," they repeat over chords that gesture toward pop balladry while remaining far too skeletal to cross the threshold. "Why can't I depend on me? / Why can't I bend for me? / Why can't you depend on me / When I need someone to need me?," they bellow with a starved urgency as the song inches to a close.
"Dog Dreams is about desire," Liyou explains in a press release. "It is about naively rejecting 'dog dreams (개꿈)" — a Korean term used to dismiss and diminish dreams as nonsensical impossibilities — and endlessly searching the mercurial 'face' of desire. The music and interactive game attempt to capture this elusive face through a sonic and tactile terrain woven together by a narrative thread based on dreams of my own."
Listen to "Dog Dreams" and view Lucy Liyou's fast-approaching April tour dates below.
Lucy Liyou April 2023 tour dates
April 1 - Brooklyn, NY - Secret Location
April 2 - Philadelphia, PA - Asian Arts Initiative
April 5 - Berlin, Germany - Kuppelhalle in Silent Green ◊
April 5 - Berlin, Germany - KM28 *
April 7 - The Hague, Netherlands - Rewire Festival
April 8 - The Hague, Netherlands - Rewire Festival
April 10 - Brussels, Belgium - Botanique ♡
April 11 - London, UK - Cafe OTO
♡ with Claire Rousay
◊ with Salamanda
* with Nick Zanca