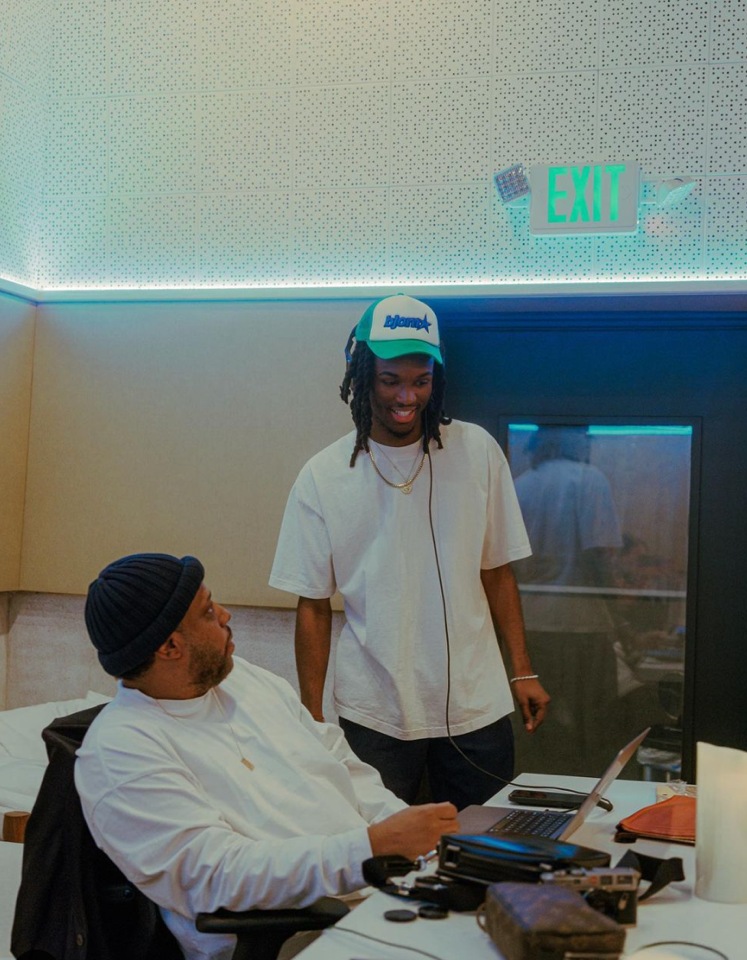 The FADER's "Songs You Need" are the tracks we can't stop playing. Check back every day for new music and follow along on our Spotify playlist.
Last May, Saba hinted that he was cooking up with the producer No I.D., revealing he received 120 of his beats while on tour. Later that month, he confirmed that a mixtape was in the works between the two.
Today (April 12), they've unveiled "Back In Office," their first single of the year, delivered "from the private collection of Saba & No I.D." Following his well-received Few Good Things LP from last year, Saba spits braggadocious bars over the Grammy-winning producer's lustrous beats, proving he's not a one-note artist. "Got n****s askin' 'is it jazz or is it rap? / I'm a bit imaginative, I'm where the ribbon at / In the sky I can write like Jack Kerouac / I can say anything, it don't even have to match," he raps. With a homegrown connection, the two Chicago artists work side-by-side seamlessly to showcase the city's soulful, effortless groove.
Watch the music video below.