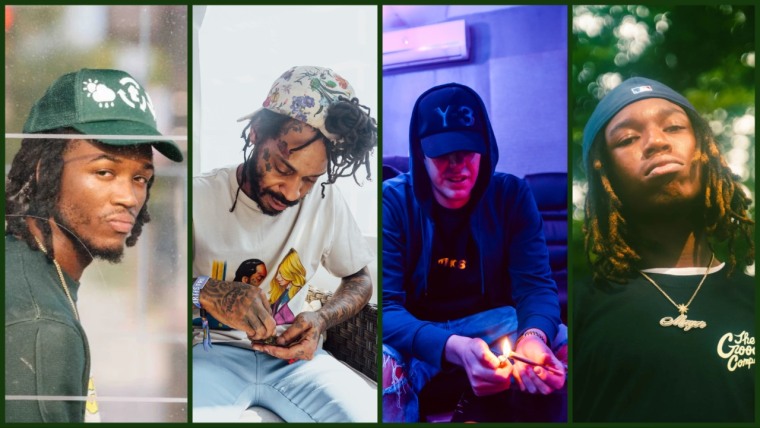 The FADER's "Songs You Need" are the tracks we can't stop playing. Check back every day for new music and follow along on our Spotify playlist.
Valee's career started with a sonic boom. The Chicago rapper crash landed into the public eye with "Shell" in 2016, quickly gaining looks for a slick, understated flow best exemplified on his early Z-Money collab "Two 16's," where he raps straight eighth notes for 16 bars with out breaking a sweat. (Younger rappers have been attempting to replicate his style ad infinitum ever since.) He caught the attention of his city's since-disgraced native son, Kanye West, who signed him to his ill-fated label G.O.O.D. Music, where Valee dropped one of the best projects of 2018. But, as for so many other talented artists, G.O.O.D. proved to be more of a stumbling block than a boon.
Valee left the label in 2019 and started quietly self-releasing killer mixtapes that went largely unnoticed, and an excellent album (December 2022's VOCABULAREE) that didn't get the flowers it deserved. His new project, however, will be hard to ignore: Virtuoso, a joint LP with producer extraordinaire Harry Fraud that's stacked a mile high with big-name features, is due out next Friday, July 21. Its second single, "Watermelon Automobile," premieres with The FADER today.
The new track, which follows last week's Action Bronson-featuring "Vibrant," is a slightly off-key flex that thrives on its quirks. As in most of his work, Valee keeps his goofier impulses close to the chest, submitting to them only when the moment is right. He's helped along here by two of underground hip-hop's heaviest hitters: fellow Chicago native Saba and ascendent Charlotte rapper MAVI. Both guest emcees make Fraud's richly textured, structurally simple beat their own, but they stay close enough to Valee's aesthetic that the song remains in tight orbit of its gravitational center.
"I wanted to work with Saba awhile now and this project was the right time," Valee tells The FADER. "Plus, it's Chicago! I think Saba is one of the best to come outta the city. I met Mavi at a show my manager (Andrew Barber) threw in Chicago, and I became a fan of his music and his live performance. It made too much sense to get him on this as well. He went crazy."
Listen to "Watermelon Automobile" exclusively below.