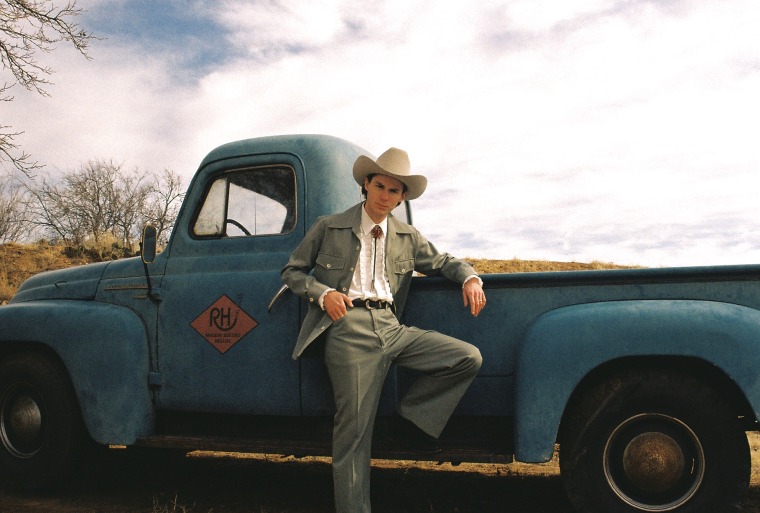 The FADER's "Songs You Need" are the tracks we can't stop playing. Check back every day for new music and follow along on our Spotify playlist.
Hayden Pedigo is moving fingerstyle guitar forward into a bright, uncertain future. His open-tuned wanderings draw on the grand American primitive tradition of late legends like John Fahey and torch-carrying contemporaries like Daniel Bachman. But he's not merely replicating the revolutionary, deceptively simple work of his predecessors and peers. And while he references the moody folk melodies of Nick Drake as another inspiration, he's far more than the sum of his influences.
Today (April 13), Pedigo announces his sixth studio album, The Happiest Times I Ever Ignored — premiering its lead single and the accompanying, Matt Muir-directed music film, with The FADER. "Elsewhere" is a five-and-a-half minute emotional roller coaster that sticks closely to its timbral center — an acoustic guitar and bass (the latter provided by the forthcoming record's producer, Trayer Tryon), some light pedal steel flourishes from Luke Schneider — but accomplishes more world building with the interplay of these three instruments than most artists could with a full orchestra at their disposal.
Through several seamless key changes, major/minor shifts, and a drifting tempo, Pedigo shows off advanced arrangements that render baroque harmonies crystalline. But, as with the work of his idols, there's a deep pain hiding behind just beneath the surface of his music. "I want to create something very melodic, and then put it behind a barbed wire fence," he explains in a press release. "If you're gonna get this pretty thing, then you might get cut up trying to get to it."
The track's visual treatment shows off a different aspect of Pedigo's persona: his peculiar, imaginative sense of humor. The man who ran a bizarre campaign for Amarillo, Texas city council that garnered the interest of Los Angeles documentarians is fully in his element in a cinematic short that features him as a guitar student, a bowling alley attendant, a variety show auditioner (in various quirky outfits), and a job applicant, all the while shadowed by an impish identical twin.
Watch the clip, check out the newly announced project's cover art and tracklist, and view Hayden Pedigo's upcoming tour dates in support of Jenny Lewis below. The Happiest Times I Ever Ignored is due out June 30 via Mexican Summer.
The Happiest Times I Ever Ignored album art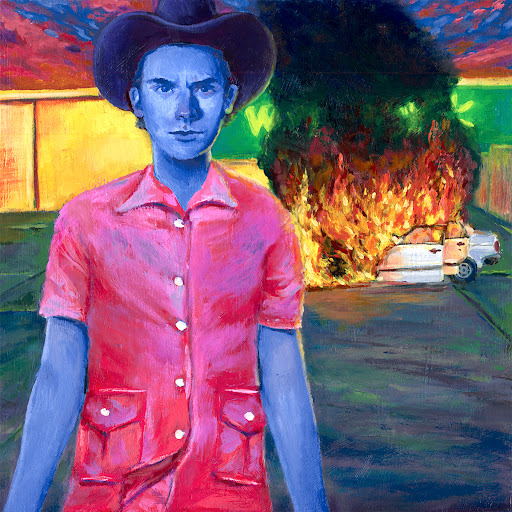 The Happiest Times I Ever Ignored tracklist
1. Looking at the Fish
2. When It's Clear
3. Elsewhere
4. Nearer, Nearer
5. Signal of Hope
6. The Happiest Times I Ever Ignored
7. Then It's Gone

Hayden Pedigo 2023 tour dates in support of Jenny Lewis
July 7 - Chicago, IL - Salt Shed
July 12 - Detroit, MI - Majestic Theater
July 13 - Cleveland, OH - House of Blues
July 15 - Boston, MA - Roadrunner
July 16 - New Haven, CT - College Street Music Hall
July 18 - New York, NY - Pier 17
July 20 - Philadelphia, PA - The Met
July 22 - Washington, DC - The Anthem