Wisconsin teacher suspended for opposing school's ban on Miley Cyrus, Dolly Parton track
First-grade teacher Melissa Tempel has been placed on administrative leave after tweeting negatively about the her district's ban of Miley Cyrus and Dolly Parton's "Rainbowland" from her school's spring concert.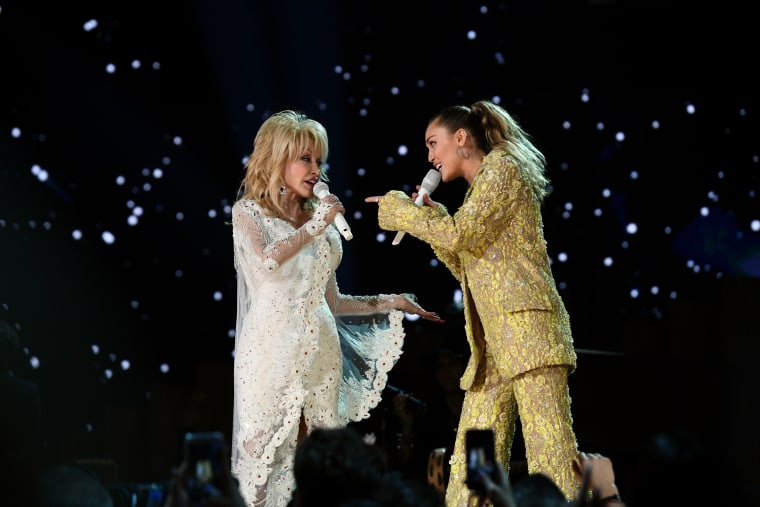 A Wisonsin teacher has been placed on administrative leave after expressing disappointment in the Waukesha School District's decision to disallow a student performance of Miley Cyrus and Dolly Parton's "Rainbowland" at her school's spring concert, The New Republic first reported and multiple outlets, including the Milwaukee Journal Sentinel, have confirmed.
Melissa Tempel, who teaches first grade at Heyer Elementary in Waukesha, took to Twitter to repeatedly complain after word came down that her students would not be able to carry out a their planned performance of the inclusive country duet, with administrators citing a district-wide policy regarding items "that may be considered political, controversial, or divisive." In a statement on the decision, district superintendent Jim Sebert wrote that "the question was around whether the song was appropriate for the age and maturity level of the first-grade students." The ban made national news, with Cyrus' Happy Hippy Foundation donating to the LGBTQ educational non-profit Pride and Less Prejudice in response.
"My first graders were so excited to sing 'Rainbowland' for our spring concert but it has been vetoed by our administration," Tempel wrote in the March 21 tweet pinned to her profile, attaching an image of the song's lyrics adorned with a cartoon sun and rainbow. "When will it end?"
Per TNR's Tuesday report, Waukesha's school board scheduled a closed meeting for Wednesday (April 12) to discuss "specific personnel problems." But the district has yet to clarify the specific reason behind Tempel's suspension, or when it will end. The FADER has reached out to Waukesha Schools' deputy superintendent, Joe Koch, and its assistant superintendent for human resources, Sharon Thiede, for further comment.