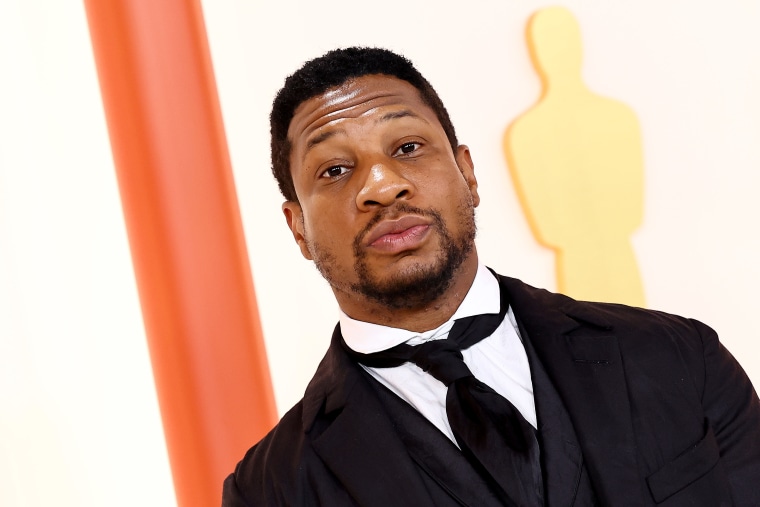 The Manhattan District Attorney's Office is speaking with multiple individuals who are alleging abuse by Jonathan Majors, star of Creed III and Ant-Man and the Wasp: Quantumania, according to a Variety report.
Priya Chaudhry, an attorney for Majors, denied the claims in a statement to Variety. "Jonathan Majors is innocent and has not abused anyone," she said. "We have provided irrefutable evidence to the District Attorney that the charges are false. We are confident that he will be fully exonerated."
The latest development comes after Majors was arrested on March 25 and accused of slapping a 30-year-old woman in a taxi. He was released the same day and charged with strangulation, assault, and harassment. Representatives for Majors have denied any inappropriate behavior and maintained that he was the victim of an assault. TMZ reported on Wednesday that the taxi driver will testify that Majors did not hit the woman "in any way at any time, or even raised his voice."
Since the arrest, several projects and companies previously aligned with Majors have kept their distance. Majors' publicists, the Lede Company and Management 360, dropped the actor as a client this week, and he "mutually agreed" with Valentino to no longer attend the Met Gala as their guest. He is reportedly still attached to star as Kang in the upcoming Marvel films Avengers: The Kang Dynasty and Avengers: Secret Wars, though that could change: Variety reports that Disney is "monitoring the fast-moving situation."
The FADER has reached out to Majors' attorney and the Manhattan D.A.'s office for more information.