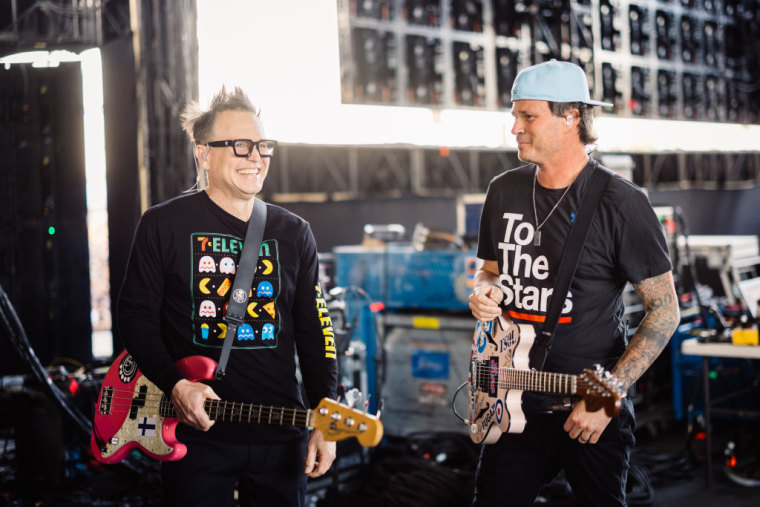 Blink-182 will perform in the headline slot at Coachella this weekend with the band stepping in for the injured Frank Ocean. News of Ocean's decision to pull out of the second weekend of the California festival was announced earlier this week. Blink-182 appeared during the first weekend, playing a surprise set on the Friday. Following Blink on the Coachella main stage will be a DJ set from Skrillex, Four Tet, and Fred Again..
The last minute adjustments followed the news that Ocean's leg injury means he is unable to perform on the second weekend of this year's festival. He headlined the Sunday night of the first weekend, delivering a set that divided fans and sent the rumor mill into overdrive. On Wednesday he confirmed that doctors had advised him against performing again and dropped out of the festival.
Blink-182 played their first show in 8 years with its "classic" line-up (Tom DeLonge, Mark Hoppus, Travis Barker). They are due to embark on a headline reunion tour in May.
Skrillex, Four Tet, and Fred Again.. are regular collaborators and recently played a sold-out show at New York's Madison Square Garden. Last month they shared their first joint single, "Baby Again."